US prosecutors accuse Detroit police lieutenant, officer of robbing drug dealers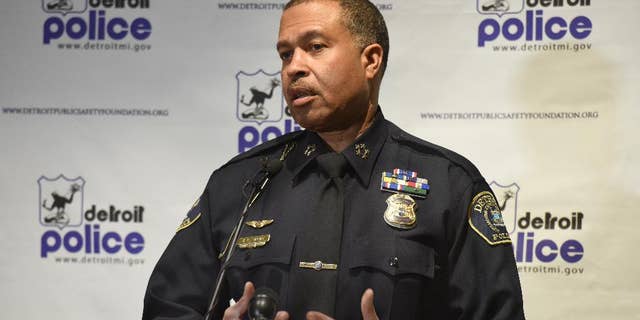 DETROIT – A Detroit police lieutenant and an officer robbed drug dealers and stole drugs and money obtained in police searches, prosecutors said Thursday.
An indictment against Lt. David Hansberry, 34, and Officer Bryan Watson, 46, was unsealed Thursday, according to the U.S. attorney's office. They have been suspended since October and were previously assigned to the department's now-disbanded Narcotics Section.
They face charges including conspiracy to possess with intent to distribute narcotics, conspiracy to interfere with commerce by robbery and multiple counts of interference with commerce by robbery and extortion. They're also charged with cocaine possession.
At a news conference Thursday afternoon, police Chief James Craig said he was "troubled" by the allegations and said they affect the public's trust in his department.
"The vast majority of the men and women of the Detroit Police Department are honest and hard-working, they honor the badge they wear and the oath they took to serve and protect the citizens of this city," Craig said. He said four other former narcotics officers remain suspended with pay until the investigation is complete.
Detroit police have been cooperating with the investigation, said U.S. Attorney Barbara McQuade.
"Officers who violate the law cannot be tolerated because effective law enforcement requires public trust," McQuade said in a statement. "We applaud Chief Craig's commitment to root out any officers who tarnish the badge."
Hansberry and Watson made court appearances Thursday afternoon. A third man, Kevlin Brown, 45, also is charged. It's not clear whether the man have attorneys who could comment on the allegations. Court records don't list lawyers for any of them.