US Navy sailor identified as victim killed in Colorado movie theater massacre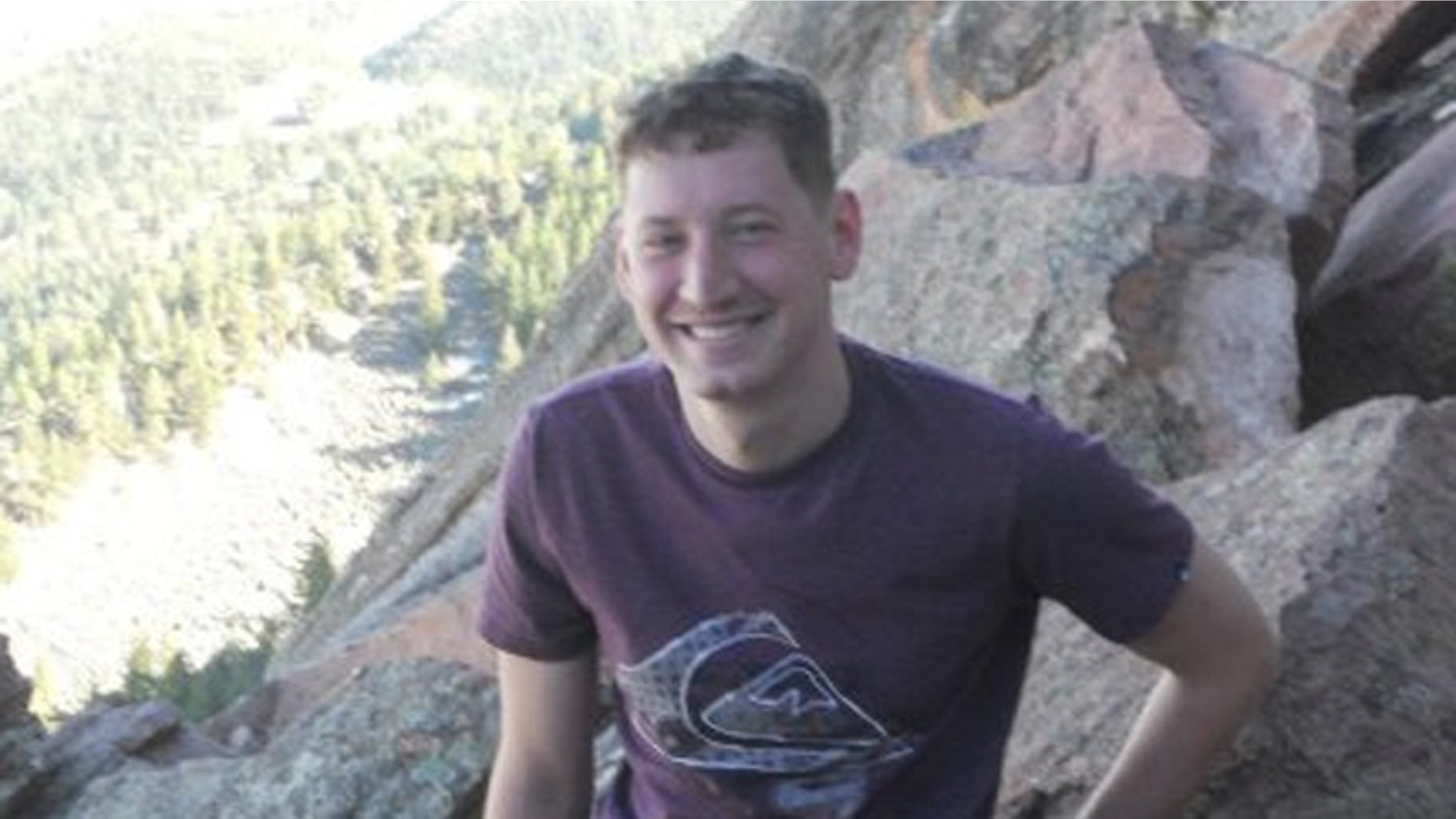 Relatives have identified a U.S. Navy sailor as one of the victims killed by a gunman at a Colorado screening of the new Batman movie.
The parents of John Larimer released a statement that Navy officials notified them that their son was one of the victims killed when suspect James Holmes went on a shooting rampage at an Aurora movie theater during a midnight showing of "The Dark Knight Rises."
"Last night about midnight, a Navy notification team arrived at our house to let us official know that our 27-year-old, son, John, was in fact one of the 12 killed at the theater in Aurora, Colorado," the family said in a statement Saturday.
"At this point our other son Noel is in Denver working with the Navy and the family here in Illinois to make arrangements to bring John home," the statement said.
Larimer was "apparently knocked unconscious," and the woman he was with was not able to pull him out before fleeing the chaos, his brother-in-law told the Sun-Times.
"You expect to be in harm's way in a combat zone, not in a theater in Denver," Scott Larimer, the victim's father told The Northwest Herald.
The paper reports that Larimer was fourth generation Navy.
"I am incredibly saddened by the loss of Petty Officer John Larimer," Cmdr. Jeffrey Jakuboski said in a statement.
"He was an outstanding shipmate. A valued member of our Navy team, he will be missed by all who knew him. My heart goes out to John's family, friends and loved ones, as well as to all victims of t his horrible tragedy," the statement said.
The Navy says another sailor was treated and released for injuries sustained at the theater. Both were from a unit that belongs to U.S. Fleet Cyber Command/U.S. Tenth Fleet at Buckley Air Force.
Larimer is the fourth victim identified by family members so far.
24-year-old Holmes is in police custody.
Click for more from Northwest Herald.
The Associated Press contributed to this report.