US Marine jet crashes off Okinawa, pilot ejects safely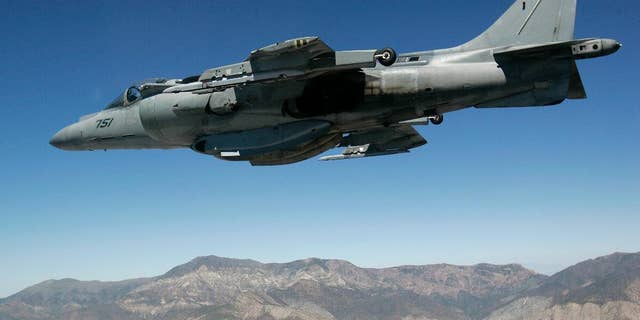 NEWYou can now listen to Fox News articles!
TOKYO – A U.S. Marine Corps AV-8 Harrier fighter jet has crashed into the ocean off the coast of southwestern Okinawa in Japan, but the pilot ejected safely from the aircraft and was rescued.
The U.S. military in Camp Butler in Okinawa said the cause of Thursday's crash is still under investigation.
The aircraft had been assigned to Okinawa, which hosts more than half of the 50,000 U.S. troops based in Japan under a bilateral security agreement.
Other details were not immediately available. The Japanese Coast Guard also confirmed the crash, which was about 153 kilometers (95 miles) east of the main Okinawan island.
People in Okinawa have complained about crashes, noise from aircraft and crime by service members for years, and some say they are unfairly burdened with housing U.S. troops.