US Marine Corps celebrates 240th anniversary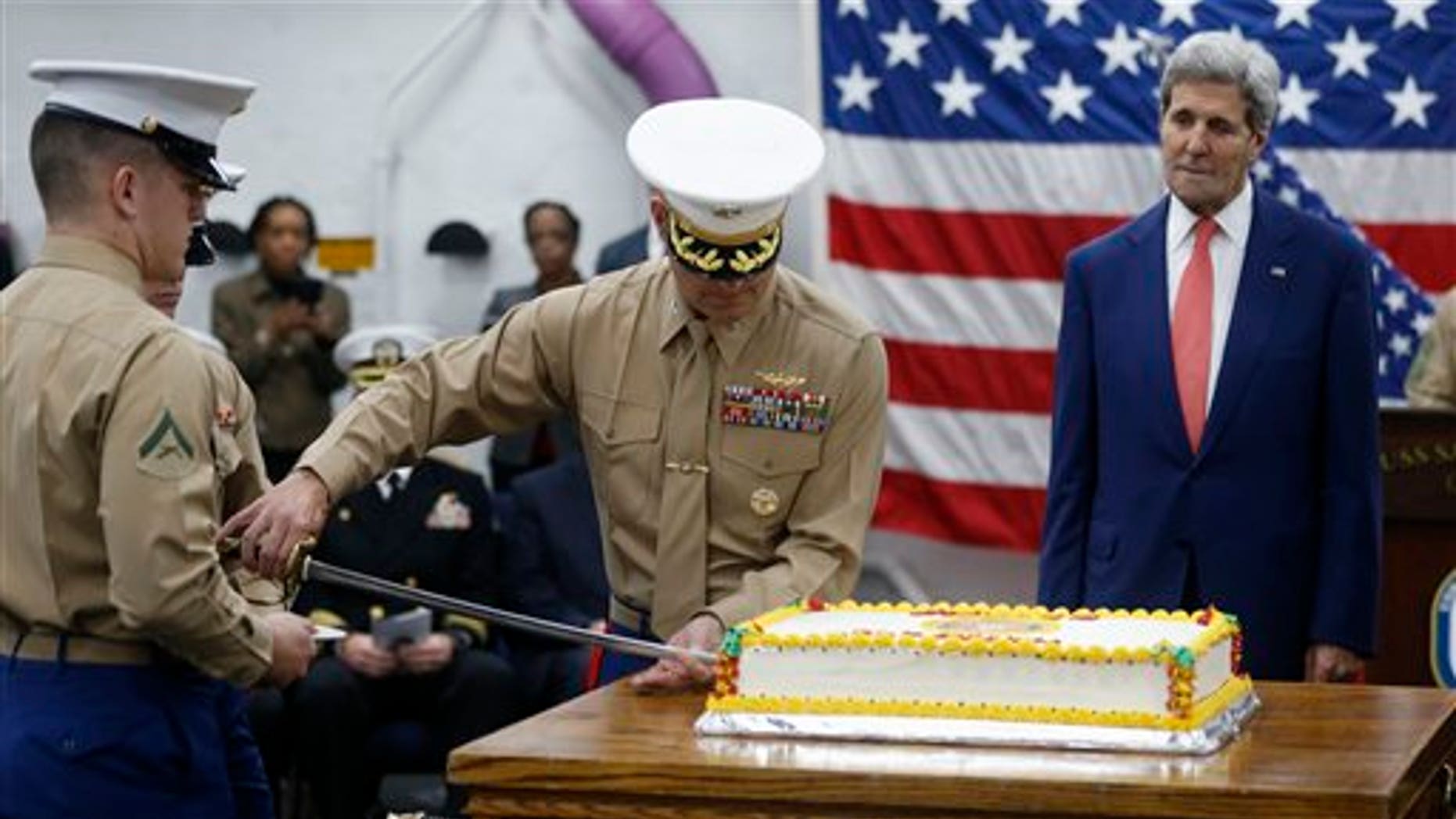 The U.S. Marine Corps, which formed less than a year before America declared its independence, celebrated its 240th birthday Tuesday.
The Marine Corps was established after a decree from the Second Continental Congress called for "two Battalions of Marines" that would fight for independence on land and at sea.
At least 250,000 Marines have joined since the attacks of September 11th, following the slogan, "The Few, The Proud."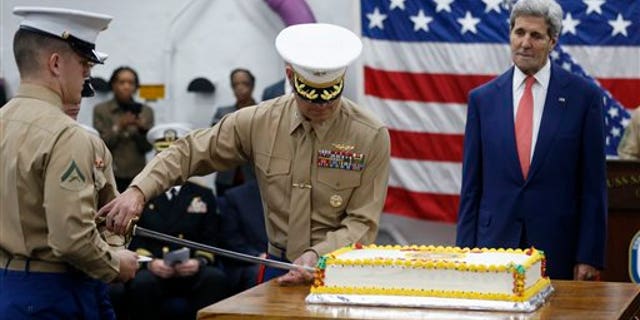 A celebration was held on the USS San Antonio at Naval Station Norfolk in Virginia. Col. Bradford Gering used a sword to cut a cake.
Secretary of State John Kerry was there, and said it was "a great day" for the Corps.