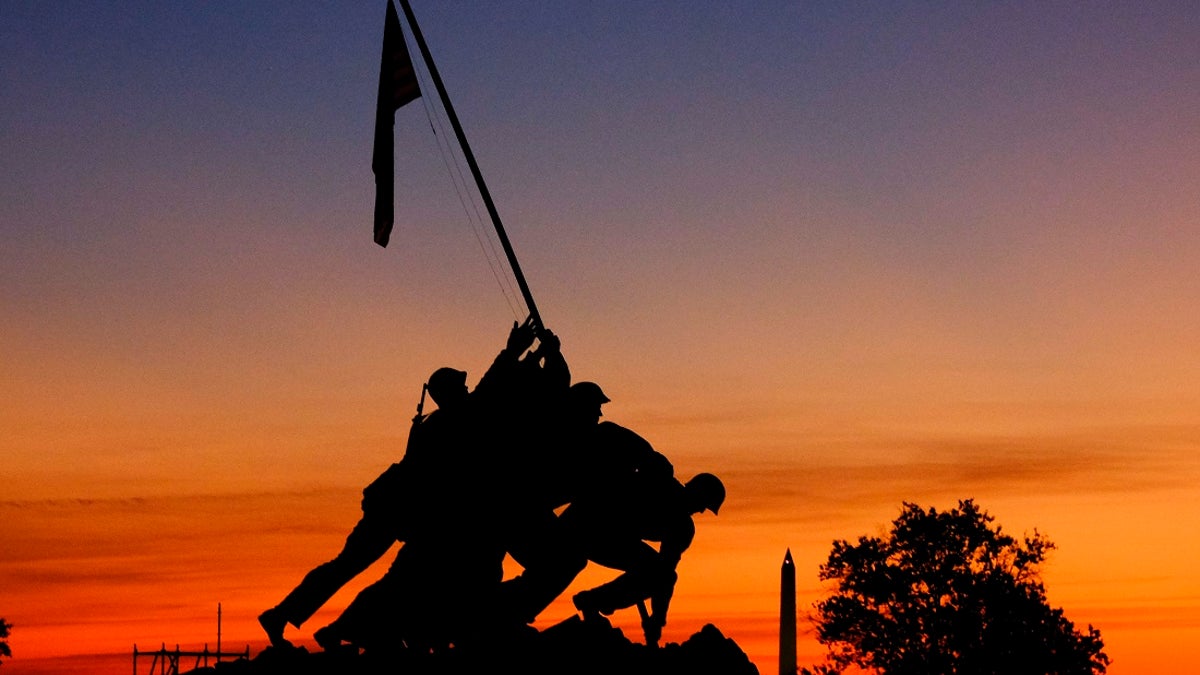 The U.S. Marine Corps will celebrate its 242nd birthday on Nov. 10.
Below are some important figures and dates for the military branch, which counts tens of thousands of service members among its ranks.
1798: This is when the Marine Corps Band was established by a congressional act, the Marines website says.
"Its mission is unique—to provide music for the President of the United States and the Commandant of the Marine Corps," it explains.
183,477: The total number of active duty service members as of August 2017, according to the Defense Manpower Defense Center (DMDC).
15,384: The number of active duty women in the Marine Corps as of August, the DMDC says.
39,106: The amount of people in the Marine Corps Reserve as of August.
MARINE SEEKS TO HONOR FALLEN VETERAN WITH SCULPTURE ON COLLEGE CAMPUS
1883: The year "Semper Fidelis" became the official Marine Corps motto. The term means "always faithful" in Latin.
Nov. 21, 1942: This is when then-commandant of the Marine Corps Thomas Holcomb approved a line in "The Marines' Hymn" be changed from "On the land as on the sea" to "In the air, on land, on sea," the Marines Corps says.
3: The number of core Marine Corps values. They are honor, courage and commitment.
1: The current commandant of the Marine Corps, Gen. Robert B. Neller.