US investigates coal exports over lawmakers' concerns, but no royalty violations yet issued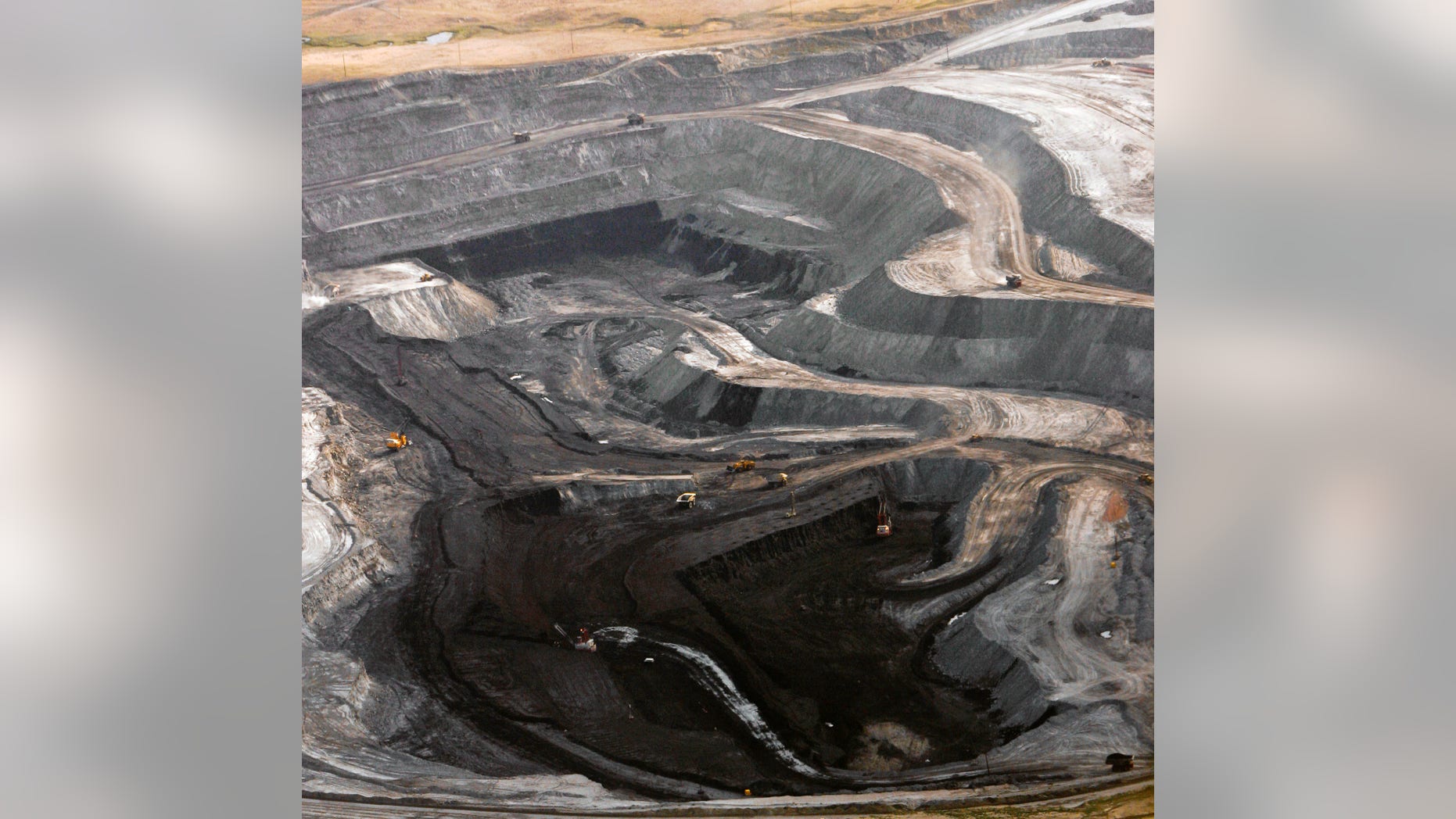 BILLINGS, Mont. – The U.S. Department of Interior is investigating whether mining companies are skirting royalty rules as they increase exports of coal to Asia, but no violations have yet been issued, federal officials disclosed Friday.
The investigation is focused on companies that use affiliates or brokers to sell coal from mines in the Western U.S. to customers in Asia.
That's when the parent company pays government royalties based on the mine price, then the affiliate ships the fuel overseas where it's sold for many times the original price.
Interior Secretary Ken Salazar said in a letter to two U.S. senators released Friday that he's asked the agency's Office of Inspector General to look into whether such actions have violated federal law.
Salazar wrote that one federal coal lessee is under investigation for possible criminal violations. But no specifics were offered and it was uncertain if that involved coal shipped overseas.
Salazar was responding to concerns raised by Oregon Sen. Ron Wyden and Alaska Sen. Lisa Murkowski. They've warned that as coal exports grow, taxpayers could lose many millions of dollars annually if royalties are unfairly calculated.
Last month, the senators jointly called for Salazar to look into whether the industry's practices violate federal royalty rules.
Audits of coal sales are ongoing, Salazar said, and a special task force of state and federal officials is reviewing coal sales and contracts from 2009 and 2011. Typically, the agency audits coal sales three years after they have taken place.
In a joint statement, Murkowski and Wyden said they were "pleased with the formation of a task force to ensure coal companies have paid their fair share when coal is mined on public lands and sold overseas."
Salazar said the issue underscores the need for reforms in how royalties are calculated, and said his agency is pursuing changes that would make the process more transparent.
Murkowski's spokesman said Friday she would be open to changing royalty rules if needed, but was waiting for the issue to further unfold.
"It doesn't appear there were any knowing or willful violations of the royalty law. That doesn't mean they might not find violations," spokesman Robert Dillon said.
Companies defend their use of affiliates for export sales, arguing that the higher price their fuel fetches in Asia reflects additional shipping costs. That should be counted as a different line of business than mining, they contend.
But the chief of the Montana Department of Revenue's business tax division, Lee Baerlocher, said the industry's practices have the attention of government auditors.
"It's an audit red flag, meaning we've got to look into it, but it doesn't necessarily mean that's not a fair price," Baerlocher said.
Half of royalties go to the federal government and half to the states.
U.S. coal exports hit an estimated 124 million tons in 2012, a record level that gave the industry some sorely needed relief in the face of declining domestic demand for the fuel.
That includes increasing quantities of steam coal used in power plants shipped to Asia by companies including Arch Coal Inc., Peabody Energy Corp. and Cloud Peak Energy Inc., and Signal Peak Energy.
Most of the exported coal from the West comes from Montana, with coal also being exported from mines in Wyoming, Colorado and Utah.
In 2011, the most recent year for which state-by-state figures were available, those states sent 21.7 million tons into the export market through ports on the West and Gulf Coasts.
Proposals to export even more coal, through new and expanded West Coast ports, faces concerted opposition from environmentalists and some public officials.
The special task force, established in December, includes auditors from the federal government, Montana and Wyoming who are trying to determine if the mining industry has been paying its fair share of royalties.
Securities filings by Cloud Peak Energy show Asian exports accounted for 23 percent of the company's royalties but only 5 percent of its coal production through the third quarter of 2012.
In a letter to Interior Secretary Ken Salazar, Cloud Peak chief executive Colin Marshall said the company considers transportation logistics work as "fundamentally different than our business of selling coal at the mine."
He said the company plans to list mining and logistics as separate businesses in its upcoming annual report.