US Holocaust Memorial Museum dedicates conservation center in Maryland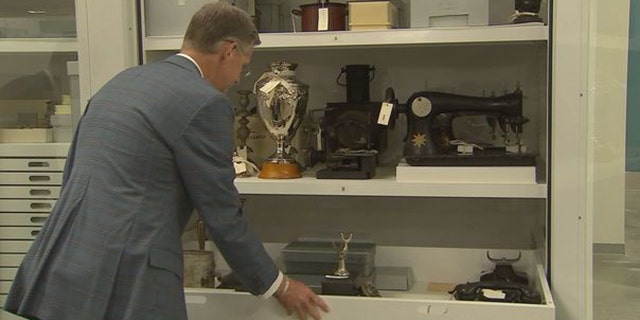 NEWYou can now listen to Fox News articles!
The United States Holocaust Memorial Museum will dedicate a new conservation and research center in Maryland on Monday to coincide with Holocaust Remembrance Day.
The 80,000-square-foot Shapell Center will features a collection of Holocaust artifacts, historical documents, and photographs.
175 museum members, donors and Holocaust survivors are expected to attend the ceremony.
"Everything in our collection has the potential for exhibition," said Travis Roxlau, director of collections services at the USHMM. "We collect primarily to document the experiences and also memorialize the victims of the Holocaust."
Transcripts of interviews with Holocaust survivors will be included in the more than 100 million pages of archival documents. "As the survivors age and pass away this collection is the only thing that we will have left to document the Holocaust and the experiences of the people that endured that" Roxlau said.
Roxlau showed FOX 5 climate-controlled vaults that will be used to hold a number of different artifacts, including personal items like children's toys, hair brushes and even concentration camp uniforms.
Nazi propaganda and paintings by Holocaust survivors will also be on display.