US government sanctions Peruvian rebels for terrorism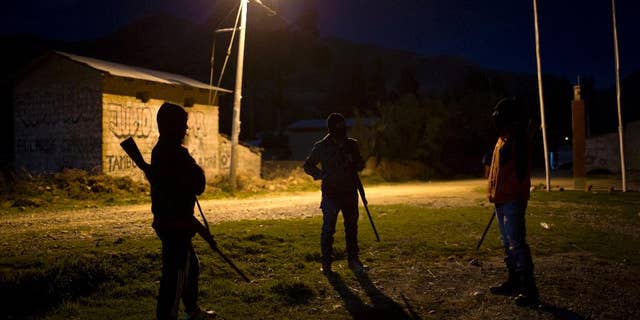 WASHINGTON – The U.S. government has named three leaders of Peru's Shining Path guerrilla movement to its list of Specially Designated Global Terrorists.
The State Department said in a statement Tuesday that Tarcela Loya Vilchez and Victor and Jorge Quispe Palomino were "determined to have committed, or pose a significant risk of committing, acts of terrorism that threaten the security" of Americans or U.S. interests. The Treasury Department also announced its own designation.
The Palomino brothers lead Shining Path, a Maoist rebel group that has declared the U.S. a primary enemy and ultimately wants to overthrow the government of Peru. Vilchez leads the group's military and ideological training of children.
Last year, the U.S. government designated the group and the Palomino brothers as narcotics traffickers.