US diplomat apologizes after top Indonesia general barred from flight into the US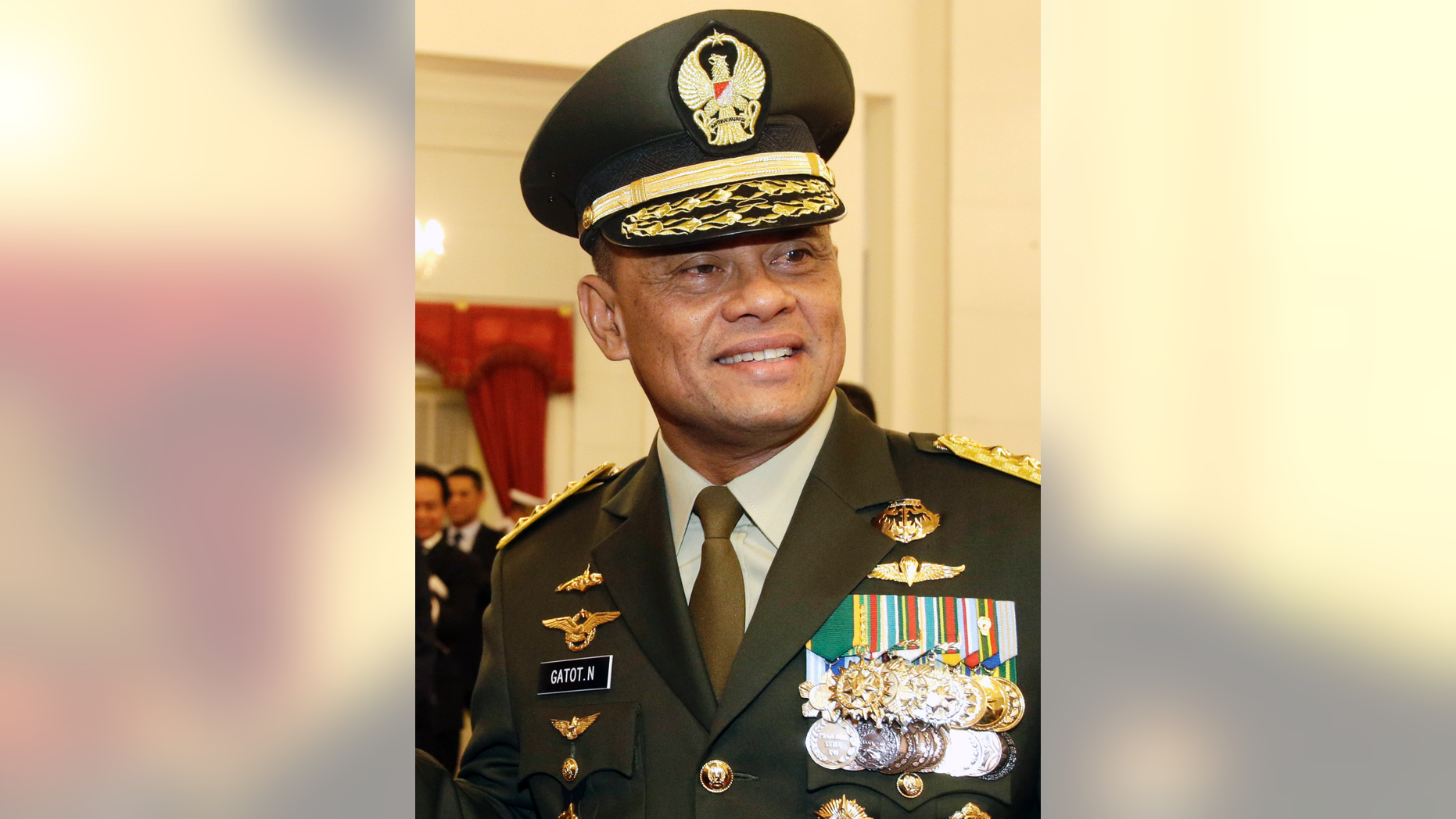 A U.S. diplomat apologized Sunday after a top Indonesian general was barred from boarding a flight to the United States.
Gen. Gatot Nurmantyo and his wife had planned to leave Indonesia on Saturday evening but were told by the airline shortly before departure that U.S. Customs would deny their entry, according to a military spokesman.
The general was invited by Gen. Joseph Dunford, chairman of the U.S. Joint Chiefs of Staff, to attend a conference in Washington.
Erin McKee, the deputy U.S. ambassador to Indonesia, did not explain why Nurmantyo was prevented from boarding, but said the matter had been resolved.
"We deeply regret the inconvenience that this incident caused and we apologize," McKee told reporters.
McKee met with Indonesia's Foreign Minister Retno Marsudi on Monday morning and said she apologized. U.S. Ambassador Joseph Donovan also offered an apology, according to a statement Sunday from the embassy.
Relations between the U.S and Indonesia, the world's most populous Muslim nation, are generally friendly.
Foreign Ministry spokesman Arrmanatha Nasir said on Sunday that the Indonesian Embassy in Washington had sent a diplomatic note to the State Department.