US current account trade deficit narrows to $98.5 billion in second quarter, down 3.5 percent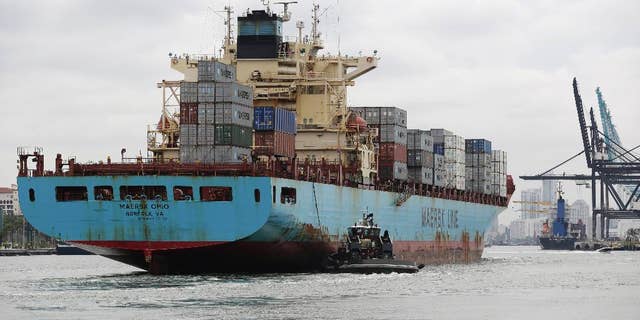 WASHINGTON – The U.S. current account trade deficit narrowed slightly in the April-June quarter, reflecting gains in exports of oil and civilian aircraft and a bigger surplus in Americans' overseas investment earnings.
The Commerce Department says the deficit in the current account shrank to $98.5 billion in the second quarter, down 3.5 percent from the revised $102.1 billion deficit in the January-March period.
It was the smallest current account deficit since an imbalance of $87.3 billion in the final three months of last year. The lower deficit reflected a variety of factors including gains in U.S. exports and a larger surplus in earnings by Americans in their overseas investments.
The current account is the broadest measure of trade, covering not only the flow of goods and services but also investment flows.