US commuter trains a soft target for terrorists, say experts
From the jam-packed rail lines that bring suburban commuters to New York, Chicago, Los Angeles and Washington every day, to the trolleys and subways that crisscross America's cities, the nation's passenger trains are a soft target for terrorists that keeps security experts up at night.
Even before last week's attack in a Brussels Metro station, train cars and rail systems have been a prime target for terrorists, with prominent and deadly attacks occurring on European trains dating back to 2004. While no major incidents have occurred on U.S. rail lines, they remain vulnerable to attack --- and could be impossible to fully secure.
"… we need to get beyond fixing the problem after a whole lot of people have died."
"Anybody that thinks we are going to be exempt from this kind of terrorism in America is more optimistic than I think is justified," said Wendell Cox, a former member of the LA county Transportation Commission and now a policy consultant with Demographia. "I realize it is going to cost some money, but we have to think about doing that kind of thing because an attack can happen tomorrow; it can happen anywhere."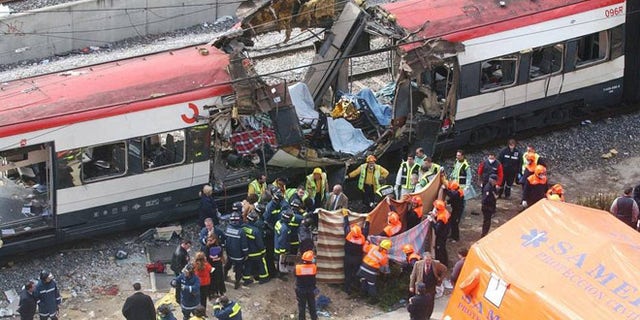 In 2004, terrorists inspired by Al Qaeda struck in Madrid, killing 192 on the commuter rail system. A year later, four Islamic terrorists set off a series of bombs aboard London Underground trains and a double-decker bus, killing 52. And last August, three Americans – including two service members – stopped a terrorist who opened fire aboard a train traveling from Amsterdam to Paris.
America's commuter rail systems are highly vulnerable to the same kinds of attacks, experts told FoxNews.com. Even though busy depots like New York's Grand Central Terminal are well policed, and most busy train lines throughout the nation have undercover cops riding them, the cost and logistics of truly securing transit systems that serve more than 20 million people daily are daunting.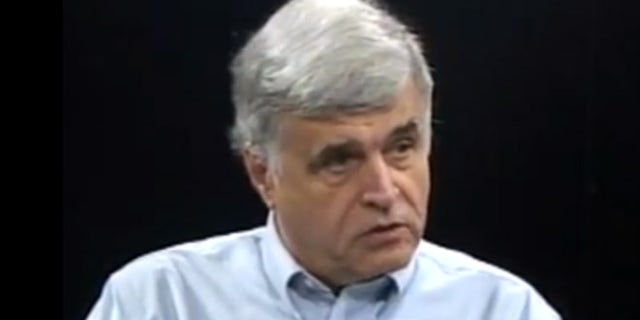 America has already been the target of at least 84 official terror plots or attacks, six that were related to trains and metros, according to a report by The Heritage Foundation. Several were aimed at transportation systems in New York, including thwarted plots to bomb subway stations, a commuter train and a conspiracy to attack a train between Toronto and NYC. Authorities also stopped a plot to bomb the Washington metro system at Arlington National Cemetery, according to Heritage.
At least three terror plans were foiled by confidential informants or through law enforcement stings, but authorities know that intelligence and deterrence can't make the system 100 percent safe. The reality, according to James Jay Carafano, vice president for the Institute for National Security and Foreign Policy at Heritage, is that it may not be possible.
"Because of the distances they cover, and the open spaces, and the requirement for access, if you actually secured them in a way that prevented them from being vulnerable to terrorist attacks, it would be unbelievably expensive and accessible to no one," Carafano said.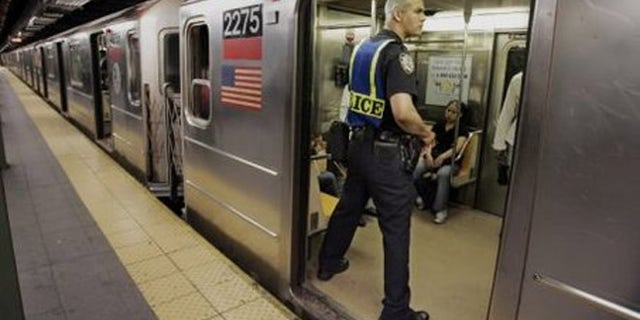 Yet one major attack could force the U.S. to spend whatever it takes to ensure safety aboard the rails, said former FBI agent Don Hubbard. Experts like Hubbard cite the massive effort that went into hardening airport security after 9/11, as well as the extraordinary measures taken by Israel, where the threat of a terror attack has been a constant for decades.
A mass casualty attack aboard a train would result in Americans "suddenly having the will and the money to dramatically increase visible security protocols," said Hubbard, who once headed worldwide security for TWA airlines.
The cost and scope would be monumental, said Scott Stewart, vice president for tactical analysis at the global intelligence firm Stratfor.
"When you look at the number of passengers every day, and the number of stations that we have, you would need to institute security at every station along a subway," Stewart said. "Instituting that same level of security would be very costly. It would also create tie-ups and bog down commuting times."
Somewhere between the Israeli model and the European system, which has been criticized as lax, may be what's needed, said international transportation expert Panos Prevedouros, professor and chair of the Civil and Environmental Engineering Department at the University of Hawaii.
"If security is to approach Israeli standards, then busy systems will grind to a halt," Prevedouros said. "If security is to be set at EU standards, then protection will be marginal as events in Belgium, England, France and Spain have shown."
Cox said his biggest fear is an explosion in a subway, where the underground tunnel could multiply the force of an explosion, leave riders trapped and impede first responders from helping. That's why underground rail lines should be the top priority for security officials, he said.
"There is probably no worse place for one of these things than in a subway," Cox said. "These things have really got to be protected."
Metal detectors at every entrance, armed guards aboard the trains, bomb-sniffing dogs and even a ban on bags could all become suddenly acceptable were there to be a major attack aboard a rail line, say experts.
"I am not interested in hearing about cost to the taxpayers. I am really interested in hearing how we can do it effectively for the least amount of money," Cox said. "The problem I have is that we need to get beyond fixing the problem after a whole lot of people have died. We've got plenty of warning now and we need to be doing some things."