US colleges refuse to ease sex assault rules despite slew of lawsuits filed by accused
A growing number of U.S. college students accused of sex assault are suing the administrations of schools that cling to controversial Obama-era guidelines for handling such accusations, guidelines that critics say denies due process to accused students and which the Trump administration aims to change.
Since 2011, at least 185 lawsuits have been filed by accusers against colleges alleging they were denied due process during Title IX investigations, according to called Title IX For All, a group that tracks the lawsuits. Fifteen lawsuits were filed the two decades prior to 2011, when the rules were imposed, the group says.
Critics of the existing Title IX guidelines, which Education Secretary Betsy DeVos has denounced as unfair and vowed to rewrite, say they stack the deck against students accused of sexual assault, and undermine due process.
Advocates for a change say universities fear being seen as insensitive to sexual assaults on their campuses, and so they prefer to embrace accusers at the expense of the accused, even when the evidence is murky.
Now the accusers are fight back – by hiring lawyers and filing a slew of lawsuits.
"It's an unpopular position to say the accused is not getting a fair shake," said Andrew Miltenberg, a New York-based attorney who has handled close to 200 campus disciplinary matters and more than 30 federal litigations arguing due process violations.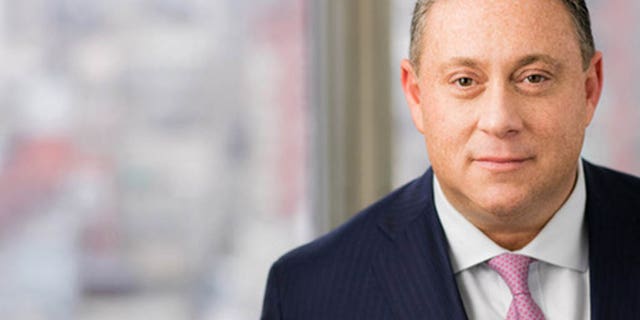 "It's such a visceral, ugly, emotional topic that it's been construed as you can only be on one side," Miltenberg told Fox News.
"It doesn't have to be an all-or-nothing proposition. There can be a system where women can come forward and it remain confidential and their claims will be diligently investigated and heard. At the same time, the system can have well-trained people [investigating], a better hearing process with transparency so the accused have a fair opportunity to be heard. You can have both these things."
In a speech in September at George Mason University law school, DeVos cited cases of students, nearly all male, who were expelled or otherwise punished after being accused of actions never proven – all because of the Obama administration's interpretation of the decades-old Title IX, which forbids sexual discrimination in education, resulted in accused students being deprived of due process.
DeVos said her department was overhauling existing Title IX policies on how universities and colleges must handle sex assault accusations with the aim of protecting both those who are assaulted and those who are accused.
"Instead of working with schools," DeVos said, "the prior administration weaponized the Office for Civil Rights."
Her speech did not detail how the department would change the policies, which were implemented in 2011.
However, she said she will seek feedback from the public and universities on how to develop guidelines -- something Obama's administration did not do before changing those guidelines -- that would both protect students from sexual offenses as well as ensure the accused are not stripped of their Constitutional rights.
Some university officials have said they are ready for a fight against changes they feel will disarm those who report a sexual assault.
Janet Napolitano, president of the University of California and former Homeland Security secretary under President Obama, said to reporters in September, "What I'm concerned about is that they're going to swing the pendulum too far in one direction."
Litigation over the issue runs both ways. Last week a national women's rights group and three Massachusetts women filed a lawsuit challenging the U.S. Education Department's newly proposed guidance on investigating campus sexual assaults.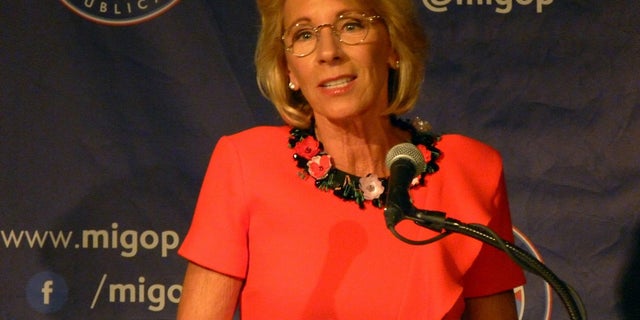 The Los Angeles-based Equal Means Equal and the three women, who have separately accused their colleges of mishandling complaints of sexual assault, say the new guidance is discriminatory and violates state and federal civil rights laws. They're asking the U.S. district court in Massachusetts to suspend the rules and prevent schools across the country from adopting them.
Kamala Lopez, executive director of Equal Means Equal, said her group is planning to file other lawsuits across the country similar to the Boston complaint.
"We intend to pursue these types of cases in every jurisdiction in this country as part of our declared commitment to secure full equality for all American women and girls," she said.
The Associated Press contributed to this report.