US attorney general visits East Haven, Connecticut, in multi-city community policing tour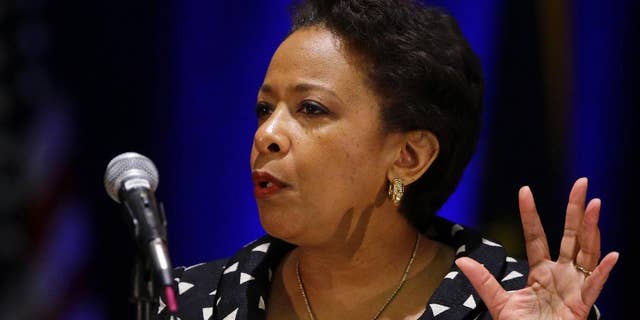 EAST HAVEN, Conn. – U.S. Attorney General Loretta Lynch has held up a Connecticut town as a model for improving relations between the community and a police department with a history of mistreating Latinos.
Lynch spoke Tuesday with community members, police officers and federal authorities at the high school in East Haven.
Mistrust between communities and law enforcement was pushed to the forefront after the deaths of black men at the hands of police in several cities around the country. Lynch has called that mistrust "the issue of our times."
Latinos in East Haven and a federal monitor say the police department there has turned around since 2012 when local officials signed a consent decree requiring reforms.
The Justice Department said East Haven officers had regularly used excessive force against Latinos and retaliated against those who witnessed police misconduct or criticized officers.