US and Iranian ministers meet over Iran sanctions complaints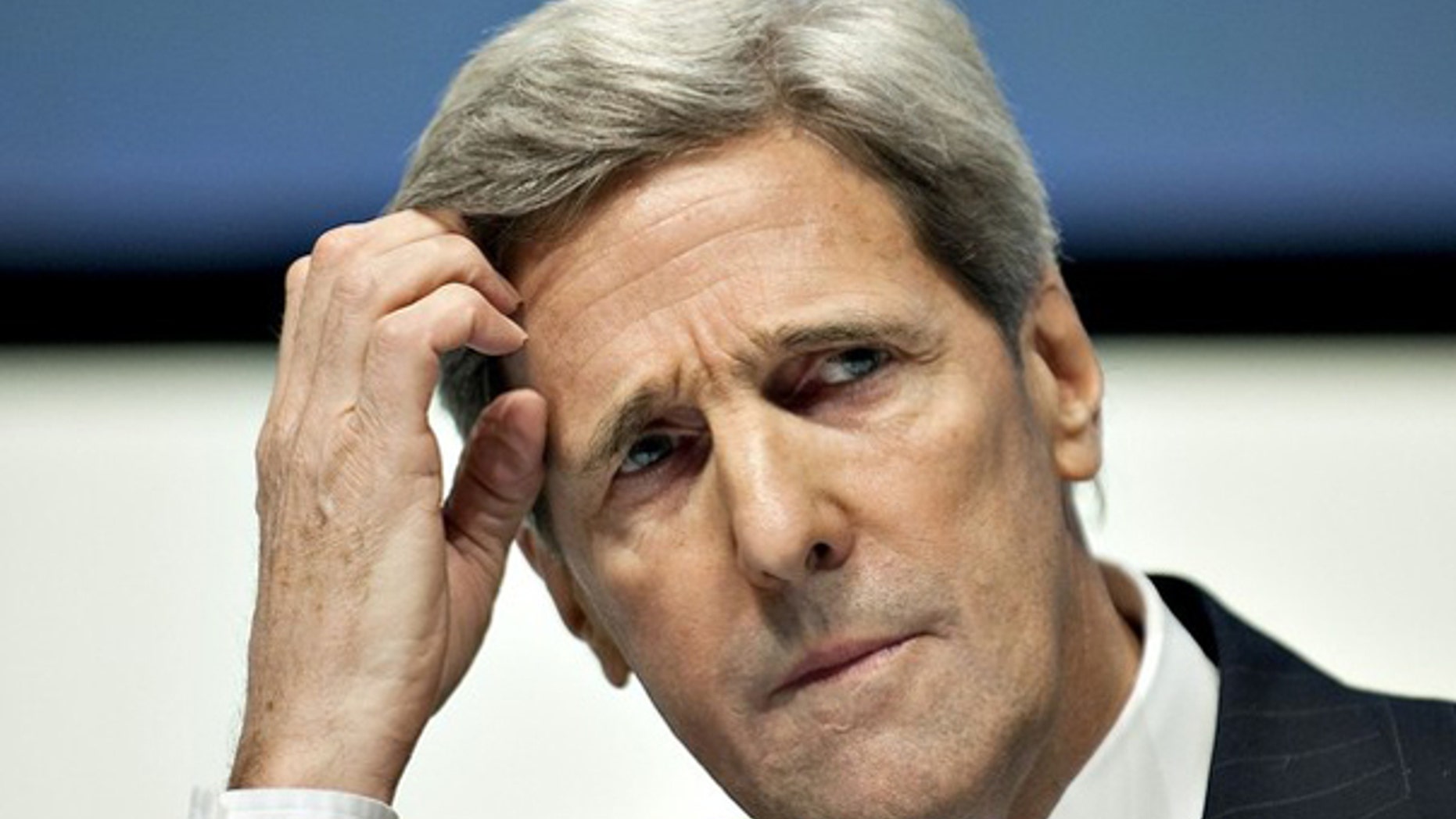 UNITED NATIONS – U.S. Secretary of State John Kerry and Iran's Foreign Minister Mohammad Javad Zarif met behind closed doors Tuesday following Iranian complaints that the United States isn't fulfilling last year's landmark nuclear deal and providing adequate sanctions relief.
The two ministers shook hands before the meeting at U.N. headquarters started with Kerry standing in front of the Iranian flag and Zarif before the American flag — where small signs on the floor signaled they should stand. Kerry greeted the media but neither he nor Zarif made any comments.
Zarif said Saturday that he would ask the United States to ease restrictions on non-American banks doing business with the Islamic Republic, saying it would help reassure Iranians over the nuclear deal. He said the U.S. "is required to implement its commitments in banking cooperation."
A day earlier, the head of Iran's central bank, Valiollah Seif, accused the U.S. and the European Union of failing to honor the nuclear agreement by keeping Iran locked out of the international financial system.
The White House, Treasury and the State Department have all said the United States has done what is required of it.
Yet, officials say the Obama administration is considering easing or formally clarifying financial restrictions that prevent U.S. dollars from being used in transactions that enable business with Iran. The officials have ruled out granting Iran access to the U.S. financial system or direct access to the dollar, but they have left the door open to other steps to encourage trade that is now legal under the nuclear deal.
In a speech Monday night, Kerry defended the nuclear agreement, in which Iran curbed its atomic program in exchange for sanctions relief, to the pro-Israel, pro-peace advocacy group J Street that supports the deal. But his comments may have put a price tag on Iran's anger over sanctions relief.
"Despite the skeptics' most dire predictions, we are in a place that some people thought was unimaginable and others unacceptable," Kerry said.
"Do you remember the debate over how much money Iran was going to get?," he asked.
Kerry said some presidential candidates said it was $155 billion, which was a mistake, and others thought it would be about $100 billion.
"We calculated it to be about $55 billion, when you really take a hard look at the economy and what is happening," Kerry said. "Guess what, folks? You know how much they have received to date as I stand here tonight? About $3 billion. So what we said to people was true."
___
Associated Press writer Matthew Lee contributed to this report from Washington