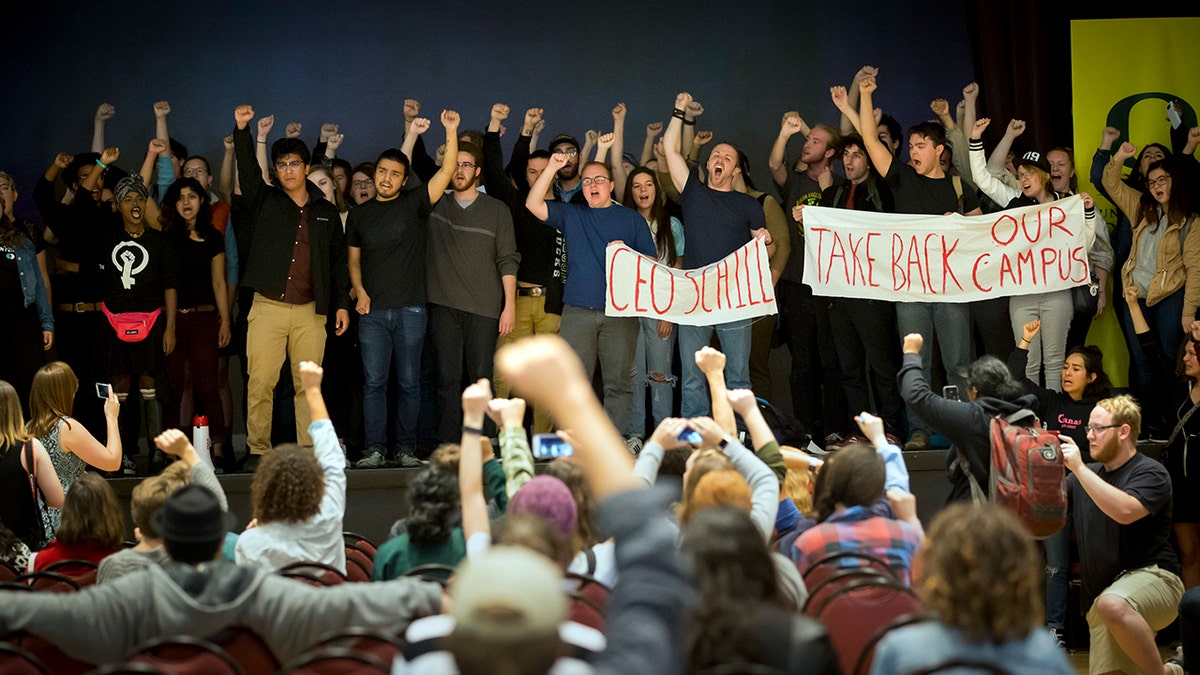 A president of a public university said the actions of leftist students who keep shutting down public speeches on campus is "awfully close" to fascism.
When University of Oregon President Michael Schill tried to give his State of the University address last month, he was silenced by a mob of student protesters, UO Student Collective. The protesters rushed the stage with bullhorns and banners before he was able to speak.
He ended up having to give the speech, which included an announcement of a $50 million gift, to a video camera in a recorded address he posted on the university website.
This comes a year after the university grappled with free speech rights for faculty members on subjects of race, religion, and sexual orientation after a tenured professor offended students with her Halloween costume.
This time, it was Schill who was silenced by protesters with a wide array of grievances, from tuition to fascism to white supremacy. The student disrupters have been charged with two violations of the student conduct code -- "disruption of university" and "failure to comply," according to the UO student publication, Daily Emerald.
In a New York Times op-ed, Schill compared the students to the fascists they claimed to protest.
"I have nothing against protest," Schill wrote. "But the tactic of silencing, which has been deployed repeatedly at universities around the country, only hurts these activists' cause."
He said it was ironic that those students associated the university's actions to fascism.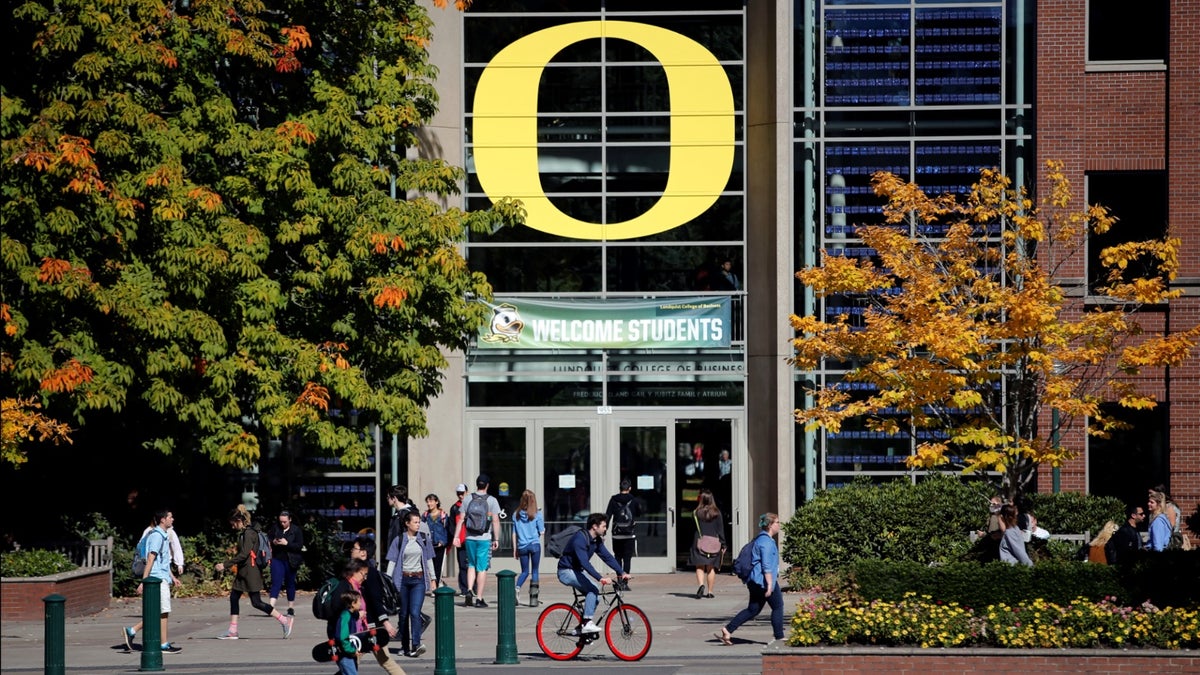 "One of the students who stormed the stage during my talk told the news media to 'expect resistance to anyone who opposes us.' That is awfully close to the language and practices of those the students say they vehemently oppose," he wrote. "When the students accuse me of leading an institution that harbors and promotes fascism, it offends me because two generations ago, members of my extended family were thrown into concentration camps and murdered in Eastern Europe during the Holocaust."
He then asks: "Does that justify my censoring their speech? Clearly the answer is no."
He compared their protest to one in 2015, just after he became the university's president, when a group called the Black Student Task Force organized a protest outside his office with a list of demands following the death of Michael Brown in Ferguson, Mo.
Schill said he invited them inside for a "discussion" that led to "change," including doubling the number of black faculty members, starting new programs to enroll more black students, started an African-American lecture series, and raised $1.6 million to build a new black student cultural center.
"We also invested in symbolic change by removing the name of a former Klu Klux Klan leader from one of our residence halls and replacing it with the name of an illustrious black alumnus," he said.
Those peaceful protests, he said, actually led to change.
He said a big issue right now in academia is "what to do about speech that offends vulnerable populations and how to protect speech and safety at the same time."