University of Michigan male student allegedly drugged and raped at house party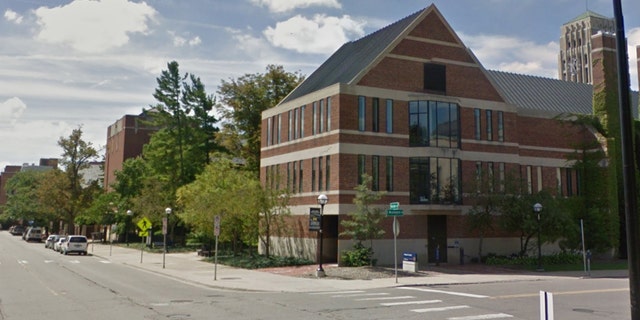 NEWYou can now listen to Fox News articles!
University of Michigan police are on the hunt for two men Wednesday after a male student there allegedly was drugged and raped at a house party.
The school's division of public safety, in a crime alert posted on its website, said the student told officers he was walking with friends on its Ann Arbor campus around 10 p.m. on April 11 when he was approached by two other college-age males.
The student accepted an invite from the men to a house party, where he consumed a soft drink "he was told was mixed with an alcoholic beverage," police said.
"He woke up the next day with little memory of the night," they added. "He sustained injuries associated with being sexually assaulted and tested positive for Benzodiazepine, which he had unknowingly ingested."
The National Institutes of Health describe Benzodiazepines as a "type of prescription sedative commonly prescribed for anxiety or to help with insomnia."
The student went to police on Monday to report the alleged incident and described the suspects as a black male and a white male in their early 20s, who went by the names "Darnell" and "Sam", respectively.