University of Illinois officials broke email rules to hide scathing content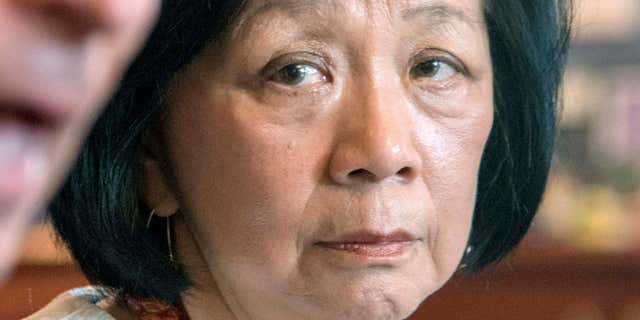 NEWYou can now listen to Fox News articles!
The University of Illinois announced that several administrators violated school policy by using private emails to hide sometimes harsh correspondence from public view.
Hundreds of pages of emails released simultaneously include discussions about controlling the damage from a high-profile controversy spurred by the chancellor's revocation of a job offer to a professor who sent anti-Israel tweets.
Chancellor Phyllis Wise resigned earlier this week amid the controversy.
Topics of discussion included professor Steven Salaita and his tweets, the hiring of 1970s-era radical James Kilgore and the opening of the Care Illinois College of Medicine. The university said in a statement those emails should have been turned over in a response to a Freedom of Information Request.
Wise appears to signify her emails could land her in trouble.
In an email dated Sept. 18, 2014, she wrote to one employee that she was purposely not communicating on the university's email system because of a litigation matter — one that was not related to the professor, Kilgore or the medical school.
"We are doing virtually nothing over our Illinois email addresses," Wise wrote. "I am even being careful with this email address and deleting after sending."
University spokesman Tom Hardy didn't say if Wise was asked to step down before she resigned on Thursday. Wise hasn't explained her resignation, citing only "external issues."
Hardy also said any further discipline for employees who failed to disclose their personal emails would be determined by the Board of Trustees.
The school became aware of the alleged email violations in late April, then promptly launched an official ethics inquiry, a statement said on Friday. University President Timothy Keelen added that the university "takes its commitment to FOIA compliance and integrity seriously."
Some emails make scathing remarks about the university as a whole. One email, dated July 31 of last year, Wise wrote to Ilesanmi Adesida, the university's provost, commiserating about complaints over the poor quality of a promotional video being used during a search for a university president.
Wise writes: "I think I still believe that a failed search is the best thing that could happen. Before signing off, she adds: "This place is so messed up."
Adesida writes back later, saying, "I agree, this place is messed up. In my opinion, the University does not need for a President. ... Well, we better get ready for the rain to fall. More controversy coming on."
The decision to rescind Salaita's job offer led to him filing a lawsuit against her and the school, which is still pending. It also prompted bad publicity in the academic world, where some questioned whether his right to free speech had been violated.
Salaita had written a series of tweets in 2014 complaining about Israeli military action in Gaza. Some university donors complained to Wise that the messages were anti-Semitic.
In others emails released Friday, administrators lamented that the school did not have better procedures in place to prevent hiring scandals.
"We have run into a buzz saw again!" Adesida wrote on July 24, 2014. "One thing that we would like to do is to figure out how we prevent this sort of highly charged and negative blow back like we have had on Kilgore and now Salaita in the future. ... This is potentially a slippery territory!"
Messages left for Salaita's lawyers weren't returned Friday.
Kilgore served time for his role in a 1975 bank robbery committed by members of the radical Symbionese Liberation Army. He was eventually rehired in December months after the university told him it would no longer hire him.
The Associated Press contributed to this report.