University of California regent resigns over sexually charged remark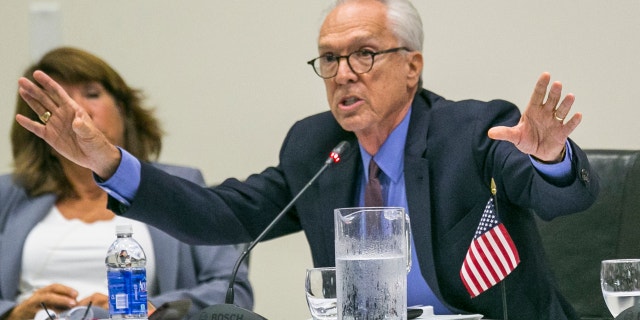 A regent at the University of California stepped down Thursday after being caught on tape asking an employee last year if he could hold her breasts.
Regent Norman J. Pattiz sent his resignation letter to Regents Chair George Keiffer, saying he would retire in February after serving 16 years on the board.
His letter failed to mention the sexual harassment claim, the San Francisco Chronicle reported.
Comedian Heather McDonald brought the controversy to light in October 2016, after she shared the comments Pattiz had made to her while taping a podcast commercial for a memory-foam bra in May 2016.
After blundering her lines Pattiz asked, "Can I hold your breasts? Would that help?" He then held up his hands and added, "These are memory foam."
Pattiz later apologized for the remarks, calling them a joke.
Outraged students demanded he be removed, protesting at a university regents meeting in November.
In response to the controversy, new guidelines were created which require all regents and employees to attend the university's sexual harassment prevention training program.
Several regents, including Lt. Gov. Gavin Newsom, raised questions earlier this month about whether the Board of Regents had dealt too lightly with Pattiz.
The Associated Press contributed to this report.