UNC won't act on statue of Confederate soldier target of repeated vandalism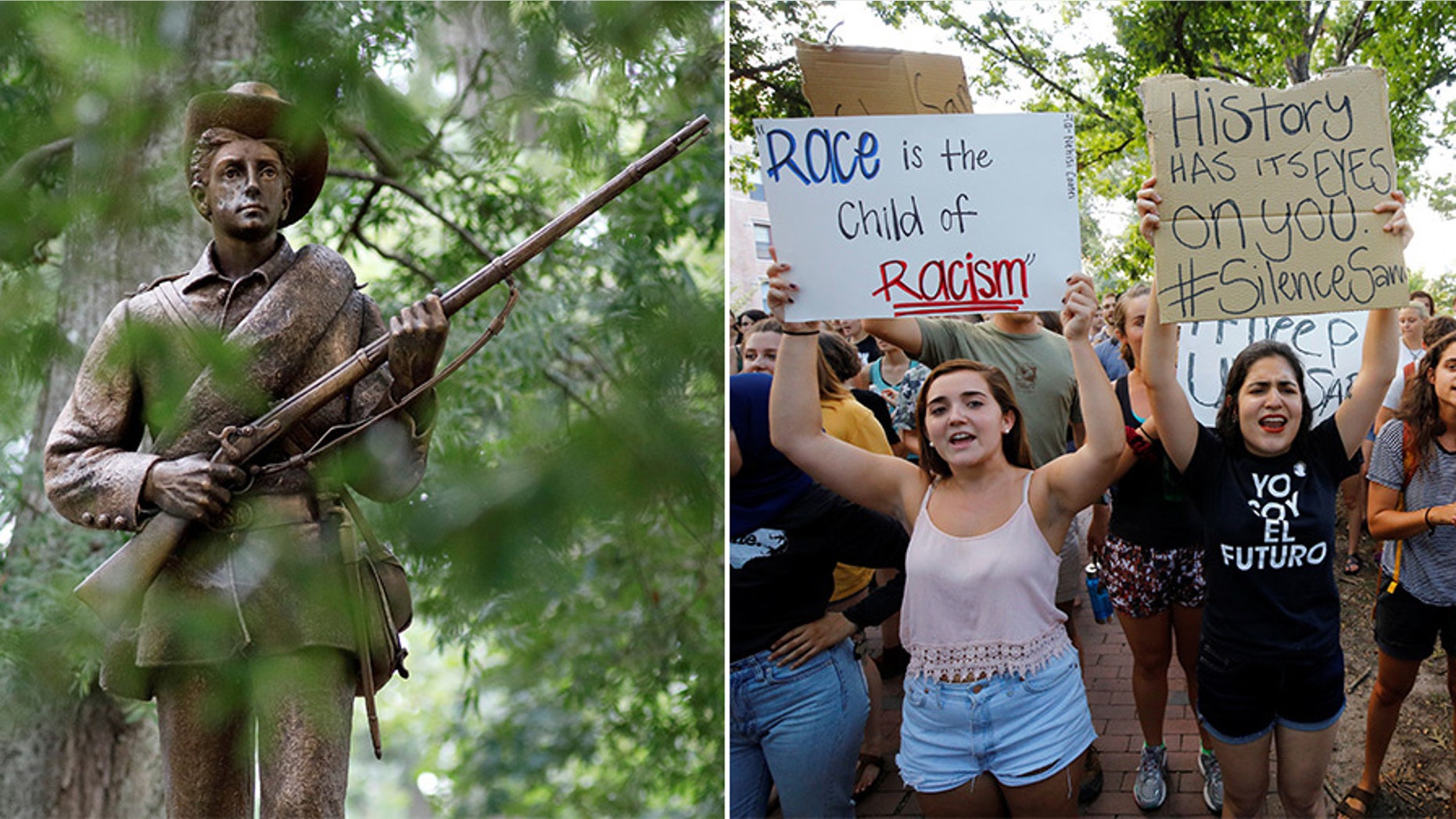 The Board of Governors at the University of North Carolina will not take up the question of what to do with a Confederate statue on the public university's flagship campus.
"Silent Sam," a bronze and marble statue erected in 1913, has been the focus of student protests and sit-ins over the past several years with vandalism of blood and red ink, costing the UNC-Chapel Hill campus $390,000 in security costs just for last year.
The new UNC board chairman, Harry Smith, announced Friday that neither UNC-Chapel Hill nor the UNC system has legal authority to relocate the statue in question. He cited a 2015 state law that bars moving historical monuments except in a few cases, despite growing pressure from students, faculty, and alumni, The News & Observer reported.
Activists who want to remove the monument say repeated vandalism is grounds for moving it under the law, but Smith said the board will not do anything without the North Carolina Historical Commission's guidance.
"I would expect that we will have a conversation at the board with the president and follow the process," Smith said after the board meeting. "At the end of the day, what I want to make sure of is that we're not ignoring it, so that we're just not having public comment sessions and then we're moving on. We all have our views and opinions. I do believe that if we follow a healthy process, then we'll always get to the right decision."