Ukrainian man sentenced after posing as Pa. high school student at age 23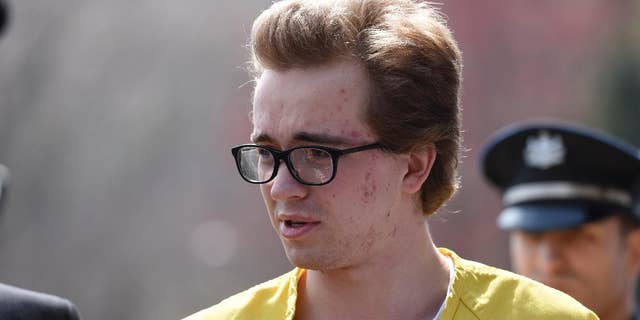 Artur Samarin, a Ukrainian native who posed as a student at Harrisburg High School, will spend time in a federal prison.
A federal judge handed Samarin a two-month prison sentence that will run concurrent to any sentence handed down in Dauphin County Court next week.
SUSPECT ARRESTED AFTER SHOOTING ON SOUTHERN UNIVERSITY CAMPUS
Samarin used the the alias Asher Potts while attending Harrisburg High School from September 2012 through December 2015. The 23-year-old Samarin also allegedly had sex with a 15-year-old girl while he was pretending to be a student.
Indicted by a federal grand jury on May 25 for passport fraud and social security fraud, Samarin plead guilty in late August to both charges before U.S. Middle District Judge Sylvia Rambo.
Samarin also pleaded guilty in August in state court to statutory sexual assault, identity theft, and tampering with records, and conspiracy with his foster parents to commit those theft related offenses.