Uber driver fatally shoots man in 'classic stand your ground case,' Florida sheriff says
NEWYou can now listen to Fox News articles!
An Uber driver in Florida fatally shot a man who trailed his car and tried to run him off the road early Tuesday in what a local sheriff called a "classic Stand Your Ground case."
The Polk County Sheriff's Office said in a news release the incident happened around 2:20 a.m. in Winter Haven after 34-year-old Jason Boek, believing his estranged girlfriend was the Uber's passenger, aggressively trailed the car of 38-year-old driver Robert Westlake.
"This is a justifiable homicide all day long," Sheriff Grady Judd said at a news conference. "You have the right to protect yourself. This is a classic stand your ground case. This was the intent of the law."
Earlier in the evening, police said a woman helped a female patron who was intoxicated at a bar get an Uber ride home. The women did not know each other, but the woman who helped the passenger began receiving threatening text messages from her boyfriend, Boek.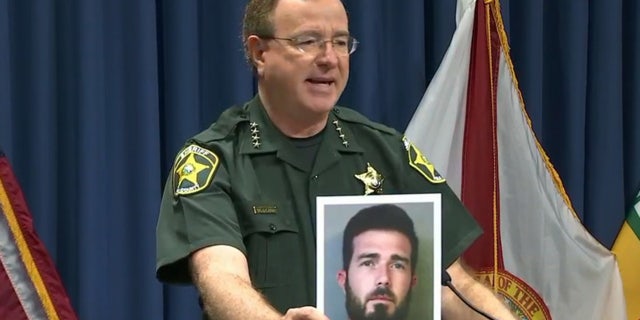 Judd said Boek was "explosive" and stalking his girlfriend at the bar and texted her that he was going to pursue the Uber driver and beat him up, FOX13 reported.
SHOOTER IN DEADLY FLORIDA 'STAND YOUR GROUND' CASE ARRESTED FOR MANSLAUGHTER
In dashcam video released by the sheriff's office, a truck driven by Boek pulls up alongside Westlake and tries to run him off the road. Once both vehicles were stopped, Boek got out and threatened to shoot the driver, according to the sheriff.
That's when Westlake, a concealed weapon permit holder who recently graduated from the police academy, fired one shot, striking Boek. The Uber driver then called authorities and attempted to revive Boek.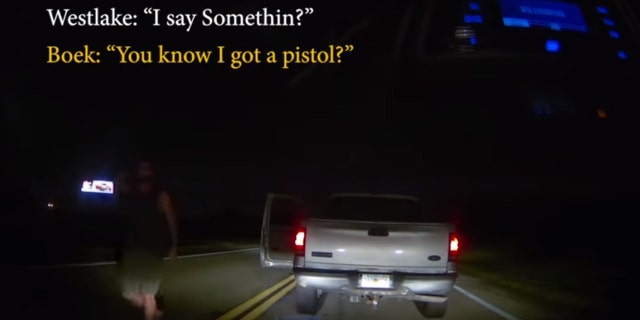 The bar patron was still sitting in the back seat at the time of the shooting and had no relationship to Boek or the woman who helped her get the Uber, Judd said.
"At the end of the day, the message is clear," he told reporters. "Don't mess with the Uber driver."
FATAL SHOOTING REIGNITES 'STAND YOUR GROUND' LAW DEBATE IN FLORIDA
Boek had an extensive criminal history, and was on probation until June of 2021 for a 2016 felony battery charge, according to the sheriff's office. Police found a glass pipe containing methamphetamine residue inside the truck driven by Boek before the shooting.
Westlake does not face charges in the incident, but the sheriff's office is continuing to investigate.
A fatal shooting in July outside a convenience store reignited debate over Florida's "stand your ground" self-defense law, renewing calls by civil rights activists and politicians to abolish the hotly debated statute.
The Associated Press contributed this report.