Uber bans right-wing activist after anti-Muslim tweets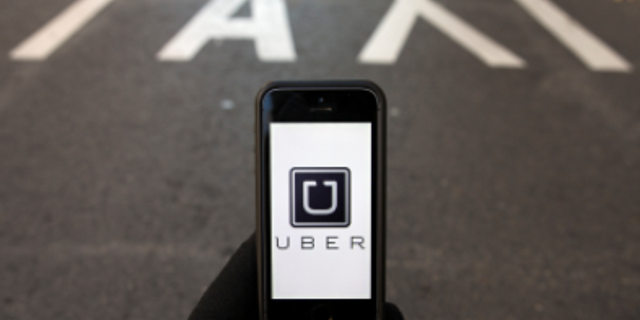 Uber has banned a right-wing activist after she publicly questioned why the ride-sharing company hires Muslim drivers.
Uber confirmed to Fox News Wednesday that Laura Loomer, formerly of Project Veritas, has been banned from the app, citing violation of its community guidelines.
Loomer, a self-proclaimed "investigative journalist," took to Twitter Wednesday to ask why Uber is "hiring Islamic terrorists" following Tuesday's terror attack in New York City. The suspect in that assault had worked as an Uber driver in New Jersey.
"Was this terrorist also an @Uber driver?" Loomer tweeted after a taxi driver in London "lost control" and drove onto pavement. "Why is uber hiring Islamic terrorists? #BoycottUber."
NYC TERROR SUSPECT SAYFULLO SAIPOV: WHO IS HE?
Following her ban from the app, Loomer tweeted: "@Uber will literally hire an Islamic terrorist, but they will ban a conservative journalist for addressing legitimate safety concerns."
Throughout the day Wednesday, Loomer posted a series of anti-Muslim tweets.
One particular post, which included an image of women walking in Hijabs, said: "You'd think they'd have the decency to not walk around in hijabs @ cross street of the attack. But they don't. I bet they're loving this."
Loomer then shared a tweet from another user, who alleged she and Loomer were kicked out of an Uber ride mid-trip after the driver — who she says was Muslim — heard that they were Jewish. Loomer referred to Uber as a "highly anti Semitic" company that "endangers lives."
FLORIDA UBER DRIVER ARRESTED FOR KIDNAPPING, RAPE
Uber confirmed to Fox News on Tuesday night that Sayfullo Saipov, the suspected terrorist who killed at least eight people when he drove a truck onto a bike lane near the World Trade Center, drove for the company.
The company said Saipov passed its required background check for drivers and was subsequently banned, but noted it has not found any safety reports concerning the suspect.