U.S. Border Patrol: Arrests of sex offenders crossing Texas border spike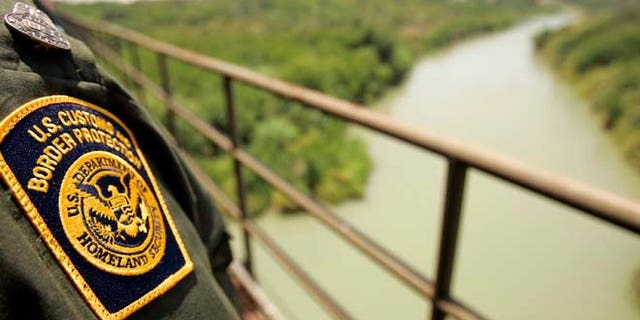 U.S. Border Patrol agents in one part of Texas have noticed a disturbing trend: a spike in sex offenders trying to sneak in to the country illegally.
KRGV-TV said just in the past five months, agents from the Rio Grande Valley Sector apprehended 144 sex offenders crossing the border from Mexico. In the same period last year agents in the valley nailed 93 sex offenders trying to slip into the U.S.
The sector covers Rio Grande City to Brownsville on the border. It also includes Corpus Christi.
The station, in a report Friday, said apprehensions in December included a woman from El Salvador with a 2009 child sex assault conviction and three sex offenders who were Mexican nationals.
In February seven sex offenders were rounded up near McAllen, Harlingen, Falfurrias and Kingsville.
Less than a week later another two sex offenders were caught. A few days ago two Guatemalan men convicted of sex crimes were arrested.
Early in the month, border patrol in another border sector in South Texas, Del Rio, apprehended two convicted sex offenders.
The second man was arrested March 4 by agents patrolling a ranch near the Rio Grande River. Agents said Jose Margarito Rivera-Mendez, 35, an undocumented immigrant from Mexico had been convicted of a felony in North Carolina in 2003 for indecency with a child. He was sentenced to 15-18 months confinement and after serving his time was deported in 2005.
"Our agents are committed to keeping the country safe," Del Rio Sector Chief Rodolfo Karisch said after the arrest. "Apprehending criminals previously convicted of felonies, as they attempt to enter the United State illegally, is one of the many ways we accomplish our mission.
KRGV said sex offenders go to great lengths to avoid capture. Agents said they trek through South Texas brush and try to blend in with large groups of illegal immigrants.
KRGV said agents cannot say why more sex offenders are attempting to sneak into the U.S.
Border Patrol have access to databases that search criminal records worldwide. Agents use technology that scans fingerprints, scans retinas and has facial recognition.