Two Ohio officers, referred to by peers as "two of the best we have," died while responding to a call in Westerville on Saturday, police said.
The slain officers were identified as Anthony Morelli and Eric Joering by Chief Joe Morbitzer of the Westerville Police Department during an emotional news conference Saturtday afternoon.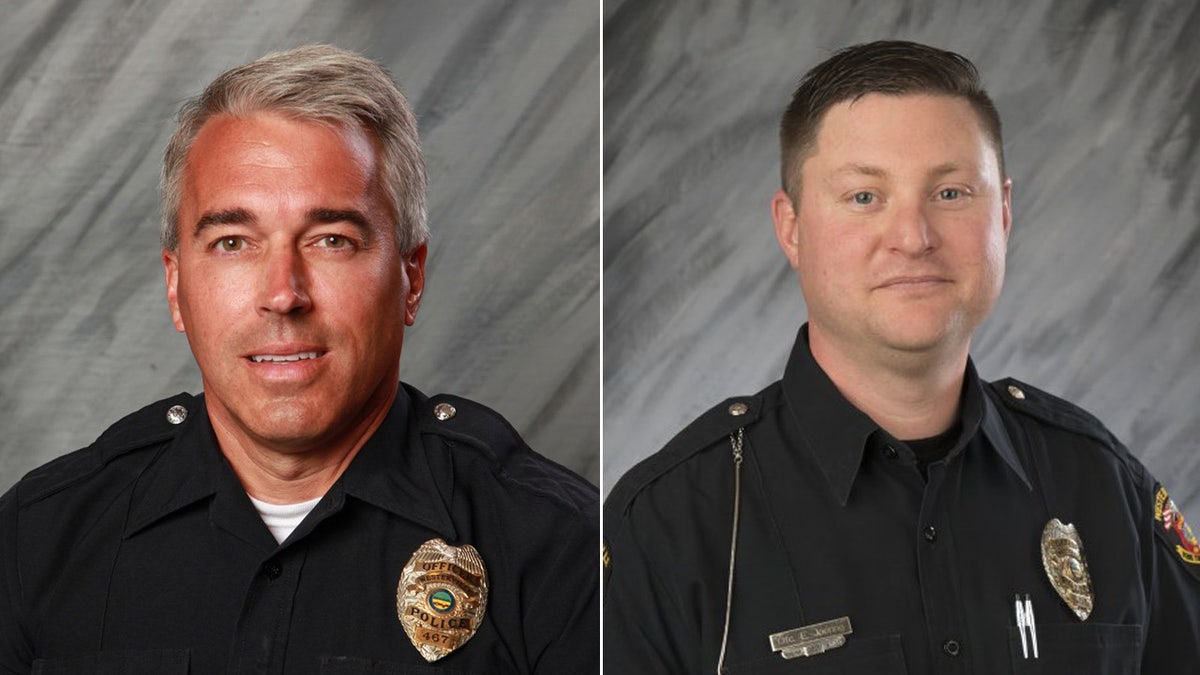 "Both officers gave their life in the protection of others," he said. "Those are true American heroes."
The Westerville PD received "a 911 hang-up call," authorities told Fox News, at 12:02 p.m., and responded to a potential domestic situation, Morbitzer said.
Officers arrived at the scene less than 10 minutes later and were "immediately met with gunfire" when they entered the apartment, he said. Both were shot.
Officer Joering died at the scene, Morbitzer said, while Officer Morelli died after being taken to the hospital.
FOX 28 Columbus reported that a suspect is in custody. Reports say the suspect was also shot but that person's condition was not immediately known.
"These were two of the best we have," the chief said as he paused to wipe away tears. "This was their calling, and they did it right. They knew how to do policing the right way, both of them. As I said, both gave their life in protection of others and that's what they lived and breathed."
He described the two slain officers as "pillars in our department" who were always willing to help out. The officers "literally dedicated their life," Morbitzer said, adding that they would be missed.
He asked that the officers' families, the department and law enforcement across the country be kept in the public's thoughts.
President Trump tweeted his "thoughts and prayers" for the downed officers, their relatives and the police force on Saturday afternoon.
Columbus Ohio Police, which was assisting Westerville police and are handling the investigation, according to Morbitzer, asked the public to keep the Westerville department "and its officers in your thoughts & prayers."
Westerville is where Ohio Gov. John Kasich resides. In a tweet, the governor called the officers' deaths "a terrible tragedy."
"The finest among us are those who risk it all everyday for our safety, and Officers Anthony Morelli and Eric Joering were those people," Kasich said. "Their deaths are a terreible tragedy for my hometown of Westerville and all of Ohio."
"We extend our prayers and deep condolences to their families and fellow officers."
This is a breaking news story. Check back for updates.