Two Rhode Island girls abducted in 1985 found in Texas; mother arrested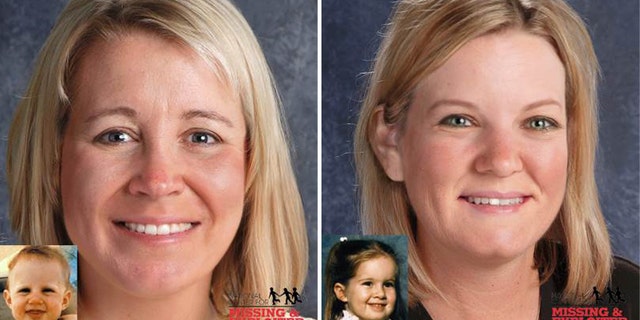 NEWYou can now listen to Fox News articles!
Two girls who were snatched from their Rhode Island home more than 30 years ago have been located some 1,800 miles away, police announced Tuesday. Their mother, who did not have custody of them, was arrested.
In a press conference, Rhode Island State Police and the Attorney General's Office said they received an anonymous tip a few days before Christmas that led investigators to Houston, Texas where they found Elaine Yates, who allegedly abducted her two daughters Kelly and Kimberly in August 1985.
NH HOME OF WOMAN MISSING 35 YEARS IS EYED IN NEW SEARCH
Lt. Col. Joseph Philbin said Yates, 69, had been living in Houston under the name Leina Waldberg.
She was taken into custody on Monday around 12:30 p.m. at her home in Houston and arraigned as a fugitive from justice, WPRI reported.
According to Philbin, Yates and her daughters – Kelly was 10 months old and Kimberly was three and a half at the time – disappeared from their home in Warwick, Rhode Island on August 26, 1985. The next day Yates' husband, Russell Yates, filed a missing person's report with the police.
HUSBAND COVERED UP WIFE'S KILLING THROUGH FACEBOOK POSTS, POLICE SAY
Philbin said investigators at the time determined the mother-of-two was seeking a divorce from her husband. He added that Russel Yates had obtained a court order giving him custody of the missing children on Nov. 18, 1985 and had taken the complaint to state police.
Kelly, now 32, and Kimberly, now 35, were not living with their mother at the time of the arrest in Houston. They were also living under an alias.
Philbin would not reveal their current identities nor other specifics about the case, but said both women were surprised by their mother's arrest.
The elder Yates waived extradition and is on her way back to Rhode Island, where she will be arraigned sometime Wednesday, Philbin said. Investigators used drivers' license photos and Facebook to help crack the case.
Philbin said the two women were given their father's contact information. Police said their father has been informed and is "relieved," KHOU reported.
The Associated Press contributed to this report.