Two people, dog escape fire that engulfed boat off Malibu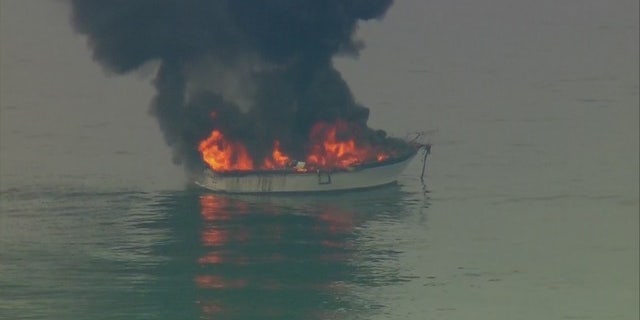 NEWYou can now listen to Fox News articles!
Authorities say two people and a dog escaped from a fire that engulfed their boat off a Malibu beach.
Los Angeles County Lifeguard spokeswoman Lidia Barillas says the occupants were rescued by another passing boat when the blaze broke out Tuesday morning.
Lifeguard and fire vessels responded to the 45-foot boat, which was fully engulfed in flames off Leo Carrillo State Beach.
No injuries were reported.