Two FBI agents with Hostage Rescue Team killed in training accident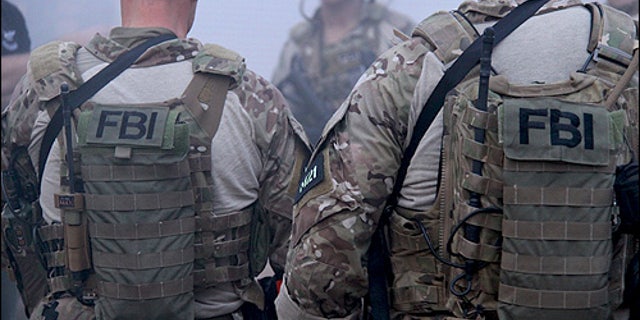 Two members of the FBI's ultra-elite Hostage Rescue Team were killed Friday during a training accident involving a helicopter off the coast of Virginia Beach.
A spokeswoman for the FBI's Norfolk office, Vanessa Torres, confirmed Sunday the accident occurred Friday afternoon off the Virginia Beach coast, but did not provide additional details. The FBI said in a statement that the two men killed were Special Agent Christopher Lorek, 41, and Special Agent Stephen Shaw, 40.
"We mourn the loss of two brave and courageous men," FBI Director Robert S. Mueller said. "Like all who serve on the Hostage Rescue Team, they accept the highest risk each and every day, when training and on operational missions, to keep our nation safe. Our hearts are with their wives, children, and other loved ones who feel their loss most deeply. And they will always be part of the FBI Family."
Lorek joined the FBI in 1996 and is survived by his wife and two daughters, ages 11 and 8, while Shaw joined in 2005 and is survived by his wife, 3-year-old daughter and 1-year-old son.
The Norfolk Medical Examiner's office told WAVY-TV in Portsmouth, Va., that no information regarding the cause of death would be released from that office until Monday morning, at the earliest.
The HRT, as it's known, earlier this year celebrated its 30th anniversary. The team, which reportedly handles the toughest assignments within the U.S., was formed ahead of the 1984 Los Angeles Olympics. "By law, the military cannot operate within the U.S. without presidential or legislative approval, so officials needed other tactical alternatives," according to the FBI's website.
"When Los Angeles won the nomination . . . the question was, 'Who would handle an event such as Munich?' And there weren't a lot of good answers," said FBI Deputy Director Sean Joyce.
At the Munich Olympic Games in 1972, terrorists shocked the world by taking 11 Israeli athletes hostage and later murdering them.
"That's how the idea of a Hostage Rescue Team evolved. As an elite counterterrorism tactical team for law enforcement, the HRT is one of the best, if not the best, in the United States. They are elite because of their training," Joyce said.
The Associated Press contributed to this story.