Two divers found dead after exploring treacherous underwater cave system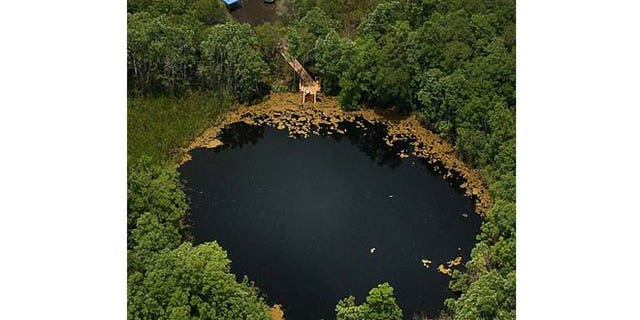 The bodies of two experienced divers were pulled Monday from a deadly underwater cave system in Florida known as the "Mount Everest" for diving enthusiasts.
Patrick Peacock and Chris Rittenmeyer traveled from Fort Lauderdale to Weeki Wachee, Fla., with a friend to conduct a three-day dive at Eagle's Nest -- an underwater labyrinth of caves also known as the "Lost Sink" containing a mile of passages, one more than 300 feet deep.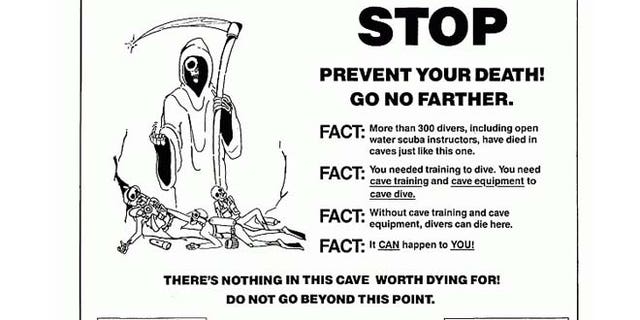 Deputies from the Hernando County Sheriff's Office were called to the dive area Sunday evening after the men's friend, identified as Justin Blakely, said he could not locate them.
Blakely told authorities that all three divers entered the water at 2 p.m. on Sunday. Blakely, the most inexperienced diver, was to remain closer to the surface while Peacock and Rittenmeyer explored the caves of Eagle's Nest, which they had done several times before.
The plan was for the two to check in with Blakely at a predetermined location at around 3 p.m., authorities said. When the two failed to surface, Blakely notified law enforcement.
Rescue divers entered the waters Sunday night searching for the two men but were unable to locate them. The following morning, another group of divers found Peacock and Rittenmeyer "in close proximity to one another in 260 feet of water," according to a press release from the Hernando County Sheriff's Office.
Authorities said the men died in a "very dangerous and complex area of the cave system."
Eagle's Nest -- often referred to as the 'Mount Everest' or 'Grand Canyon' of dives -- is near Weeki Wachee in the Chassahowitzka Wildlife Refuge.
A sign at the mouth of the cave offers a deadly warning to anyone attempting to explore the underwater caves.
"STOP! Prevent your death. Go no farther," reads the sign, which includes a black-and-white sketch of the Grim Reaper.
"More than 300 divers, including open water scuba instructors, have died in caves just like this one," the sign says, noting that special cave training and equipment is required in order to enter.
In 2013, a man and his 15-year-old son drowned in the underwater cave system on Christmas Day while testing out diving equipment they had received as a gift.
After the drownings, family members pushed for the state to close the site, but state wildlife officials said they had no plans to do so.
At least six others have died at Eagle's Nest since 1981, according to the Tampa Bay Times. The vast underwater cave system was closed to divers from 1999 to 2003, the newspaper reported.
"It is absolutely gorgeous, but it's deep and a complex cave system, so it's only suited for people who have that training and experience," Jeff Tobey, an experienced diver familiar with Eagle's Nest, told WFLA-TV.
FoxNews.com's Cristina Corbin contributed to this report.