Twisters Tear Through Heartland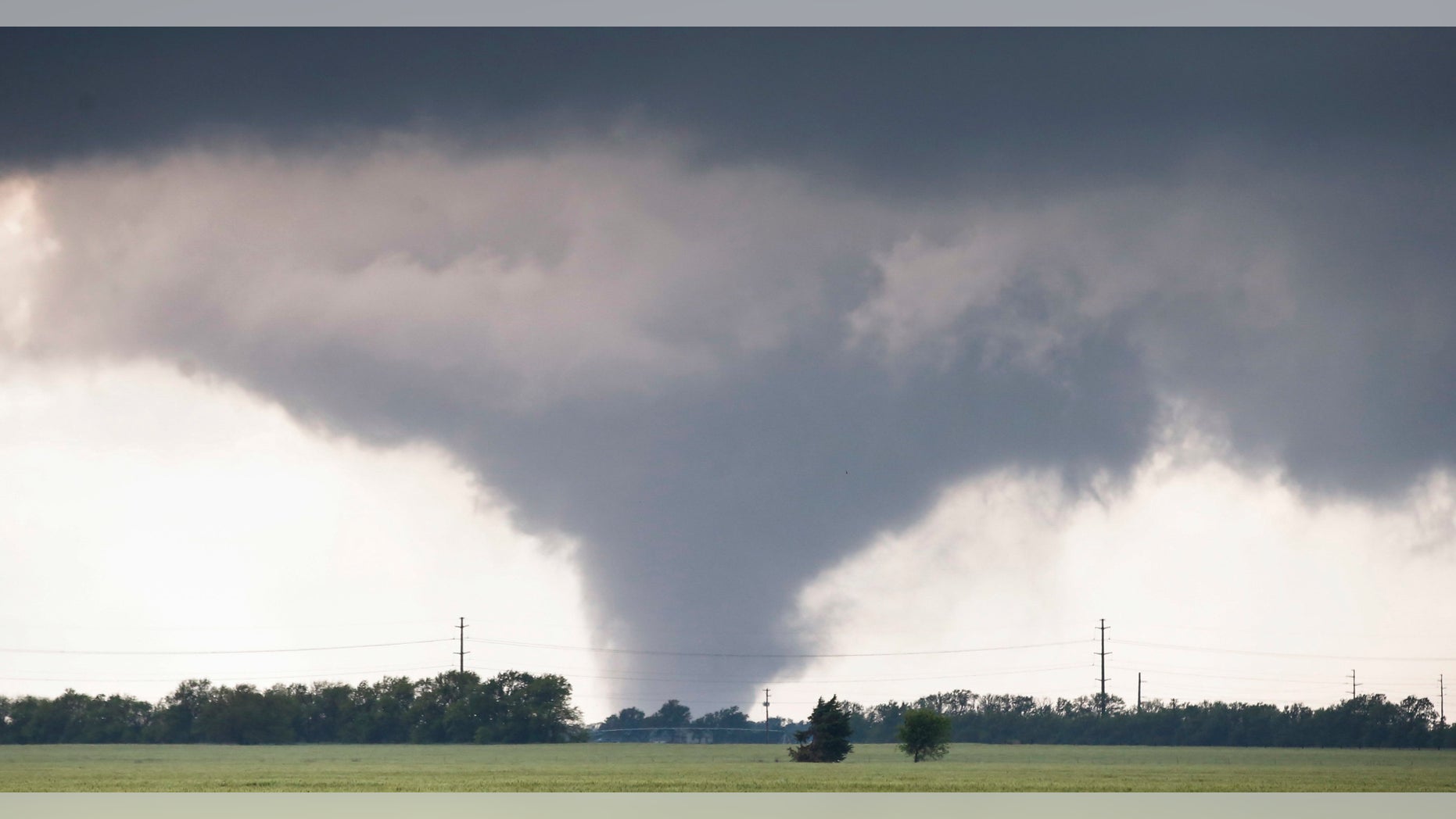 Severe weather sent at least 1, maybe 2 tornados down in Oklahoma last night. Dozens of homes were destroyed outside of Oklahoma City and the airport was briefly shut down. No deaths reported so far but at least 12 were hurt. We'll get a better idea of damage today after severe weather hit OK, TX, KS and Nebraska.  9 twisters reported in Kansas. More bad weather possible through the end of the week. Jonathan Hunt reporting and Rick Reichmuth is in the severe weather center.
The Senate expected to vote on that bill giving them some say over any final nuclear deal with Iran over its nuclear program.
There are early reports Iran has released that Danish ship they'd been holding for several days, and that inspired a U.S. escort of ships in the Straight of Hormuz.
There's a Senate hearing today on terror in social media. We'll be monitoring.
New Attorney General Loretta Lynch testifies on the Hill today on the Justice Department funding.
Hillary Clinton held a fundraiser last night in San Francisco.. fully embracing so-called "super pacs." They are the outside groups that can raise unlimited money from big donors.  Clinton supporters hope the "Priorities USA Action" super pac can raise as much as $300 million with her help. Clinton is on a three day fundraising tour of California.  She met with the mayor of San Francisco as well last night.
New polling out of Iowa from Quinnipiac shows Hillary has a commanding lead. She's polling 60% with likely Democratic caucus voters.
Jeb Bush also has raised millions of dollars from Super Pacs. The Washington Post today reporting his supporters are getting antsy. Matea Gold and Robert Costa writing Bush is playing a long game, and is in no rush to throw his hat in the ring. But his supporters are worried he might be losing his standing as likely front-runner. Gold and Costa write,  "Bush's backers wonder when he is going to formally get in the race and start making his case to voters in earnest."
We get weekly jobless numbers today along with more big earnings reports. Comments from Fed Chair Janet Yellen led to a sell off here yesterday and overseas. She's suggesting stocks are overvalued.
Election day in the United Kingdom. Polls show no clear winner. Greg Palkot reporting.