Twin brothers to be reunited on USS Arizona 75 years after Pearl Harbor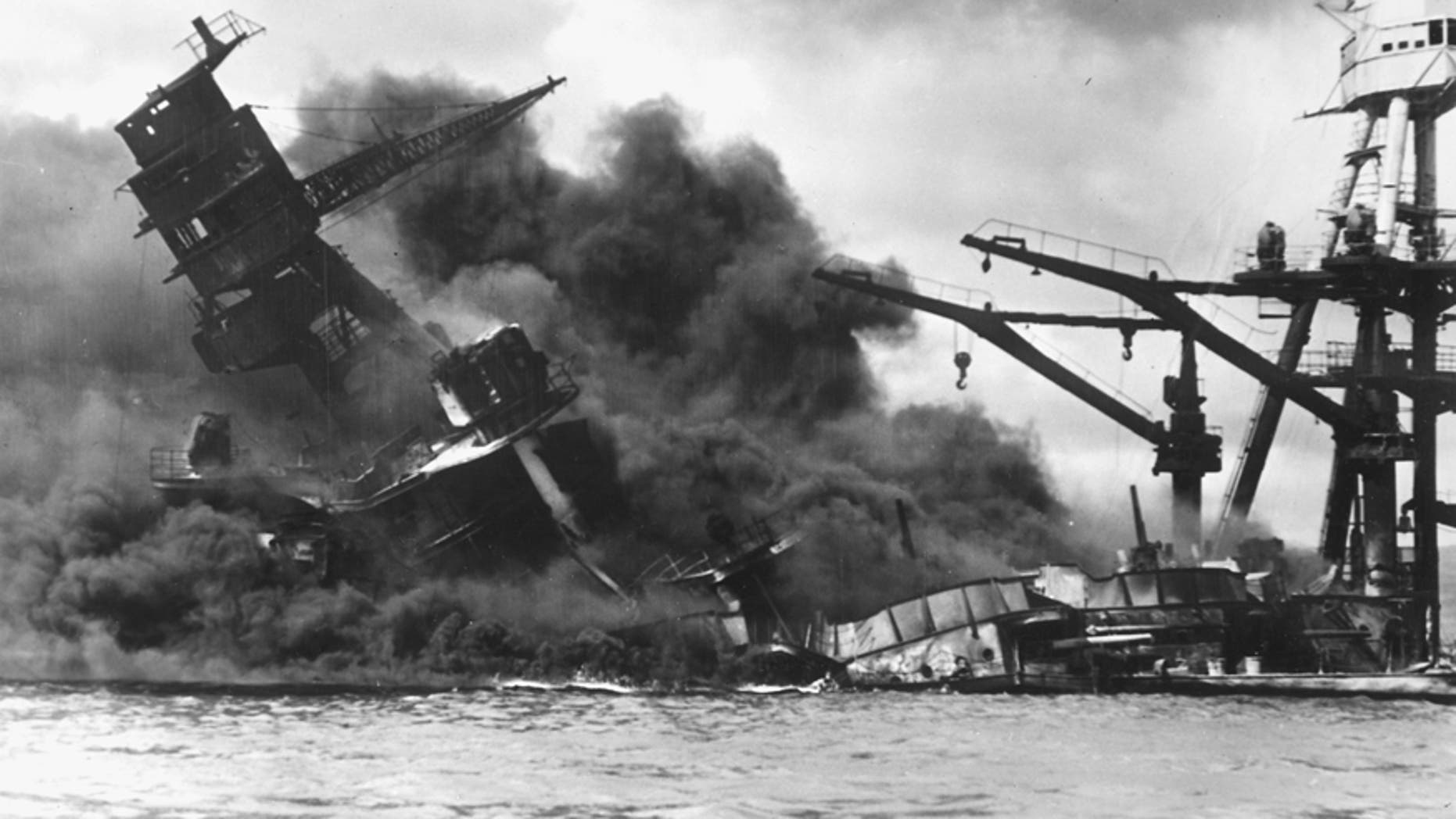 It was a reunion John D. Anderson hoped to achieve 75 years ago, risking fire and death as he frantically searched for his twin brother while under attack on the USS Arizona at Pearl Harbor.
Amidst the explosions and smoke brought on by the Japanese planes, Anderson was never able to find his brother, an anti-aircraft gunner.
But as the U.S. marks 75 years after the attack on Wednesday, Anderson's ashes are to be interred underwater in the remnants of his old turret, finally reuniting with Delbert "Jake" Anderson, whose body was never recovered from the ship.
"He just kept saying, 'I've got to find my brother, I've got to find my brother,' " his son John D. Anderson Jr. recalled to the Washington Post.
FULL COVERAGE: THE PEARL HARBOR ATTACK, 75 YEARS LATER

About 40 members of Anderson's family were set to gather at the USS Arizona memorial returning his ashes to turret no. 4, one of two interments scheduled for the day. On the Arizona, 1,177 sailors and Marines were killed.
The 24-year-old brothers joined the Navy in 1936. John Anderson was a boatswain's mate second class and Jake was a boatswain's mate first class.
"He talked all the time about his brother," John D. Anderson Jr., of Carlsbad, N.M, told the Post. They "wrote letters back and forth to each other when they were on different ships. And Jake really wanted him to get on the Arizona with him."
Jake's wish was fulfilled. On the day of the attack, however, only John would survive.
PEARL HARBOR SURVIVOR: WHAT I SAW ABOARD THE USS ARIZONA

During the chaos, John was ordered off the ship by an officer, but told him that he was "not leaving," according to an oral history recorded by videographer Don Smith.
"My brother's here someplace. I've got to find him," Anderson had said. The officer then shoved John into a rescue boat.
Once they reached shore, John took control of an empty boat and headed back to the burning Arizona, risking his life as he hoped to find Jake, the Post reported.
After World War II, John settled in Roswell, N.M., becoming a local TV personality.
He died in 2015 at age 98, leaving only five remaining living survivors of the Arizona.
Anderson's family told the newspaper that they believed the brothers should rest together.