Turkey suggests swapping jailed US pastor for Muslim cleric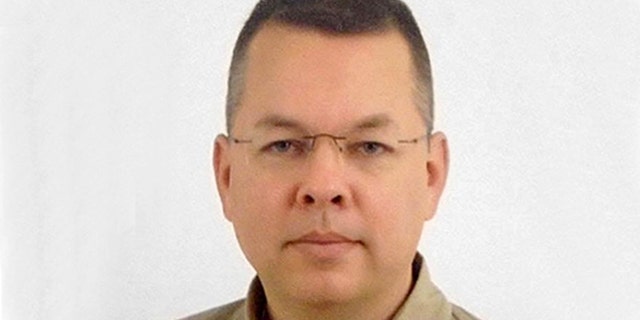 President Recep Tayyip Erdoğan suggested Turkey could free an imprisoned American pastor if the Trump administration extradites a Muslim cleric living in Pennsylvania -- but the State Department says that won't happen.
American Pastor Andrew Brunson says he was jailed on bogus terrorism charges since his arrest last October. Erdoğan wants to put the cleric, Fetullah Gulen, on trial for allegedly masterminding last year's failed coup, and has now made clear Brunson has become a bargaining chip in that effort.
Erdoğan said Thursday that Washington was pressing Turkey to return one "cleric" while refusing to hand over another "cleric."
NPR quoted the Turkish leader as saying, "You have a pastor, too. You give us that one and we'll work with our judiciary and give back yours."
President Trump pressed Erdoğan to release Brunson when they have met.
"I can't imagine that we would go down that road," State Department spokeswoman Heather Nauert said Thursday when asked about Erdoğan's swap proposal.
"We have received extradition requests for him [Gulen]," she told reporters. "I have nothing new for you on that. We continue to call for Pastor Brunson's release."
She said securing the pastor's release was very important to the Trump administration.
"It is something that the President had raised with Mr. Erdogan not too terribly long ago," she said. "The State Department has been in as close of contact as we can be with Pastor Brunson. We were last able to visit him on September the 18th."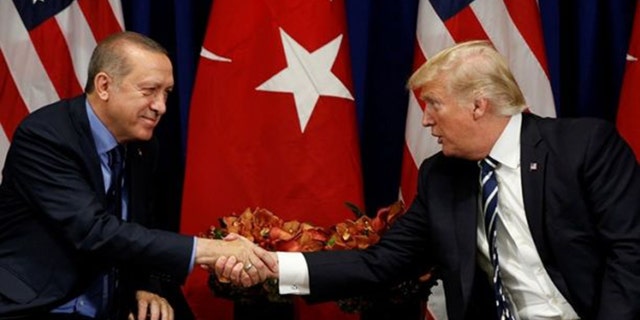 She added: "We continue to advocate for his release. He was wrongfully imprisoned in Turkey, and we'd like to see him brought home."
The pastor, who has lived and worked in Turkey as a missionary for 23 years, was pastor to a small Presbyterian congregation in Izmir, a coastal community city in western Turkey, when he was detained Oct. 6.
Initially, he and his wife were charged with immigration violations. A short time later, Norine Brunson was released.
The 48-year-old pastor from North Carolina has been accused of being a Gulen spy.
Gulen has denied involvement in the 2016 attempted coup that Turkey alleges was carried out by his followers.
"The President and the administration are continuing to demand the release of Pastor Andrew Brunson," Jay Sekulow, an American Center for Law and Justice lawyer representing Brunson and one of Trump's private lawyers, told Fox News Friday. "The President has raised the issue directly with the Prime Minister of Turkey as recently as last week. We are grateful for the continued efforts to obtain the release of this innocent American pastor."