TSA misses loaded gun, knife on passengers boarding separate London-bound flights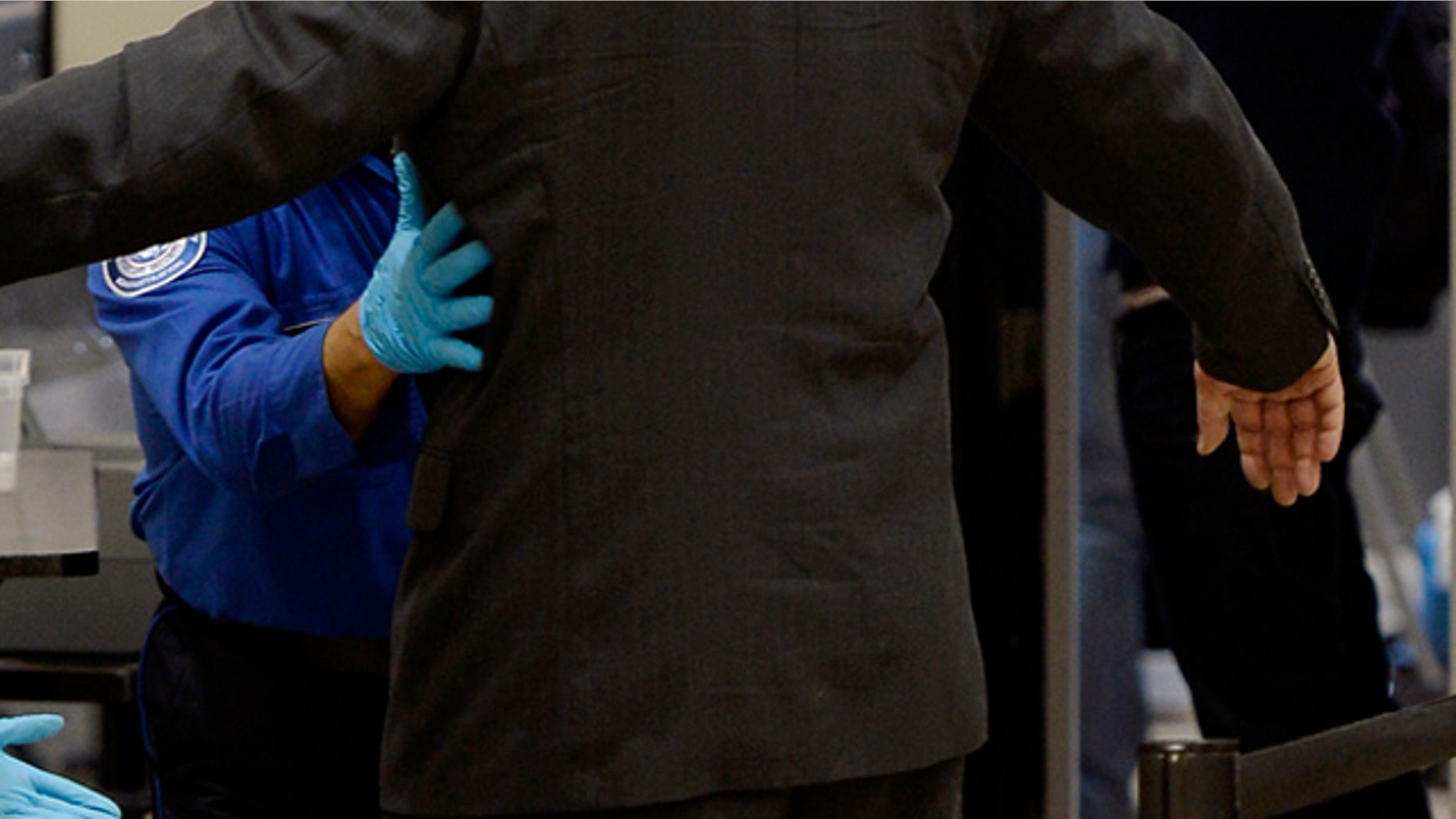 EXCLUSIVE – A TSA agent blamed for letting one man carrying a loaded handgun and another with a flip knife board Phoenix-to-London flights on the same day last month is out of a job, FoxNews.com has learned.
Both passengers flew the more than 10 hour flights to London with the weapons in their carry-on bags, sources told FoxNews.com. Neither passenger tried to use the weapons while aboard the flights, though the shocking security lapse raises obvious questions about whether passengers with bad intentions might slip through security.Both weapons were found by security officials at London's Heathrow Airport as they attempted to transfer onto connecting flights.
In the more serious of the two June 22 incidents, William Joseph Richardson was going through transfer screening at Heathrow Airport to board a British Airways flight to Paris when airport security discovered his loaded Glock handgun, according to a document reviewed by FoxNews.com.
London Special Police responded, confiscated the firearm and ammunition and detained Richardson, 34, for further investigation. Checks with two law enforcement databases revealed that Richardson has a criminal record, according to the document.
Seven hours later, British airport security discovered the knife on another passenger going through transfer screening to board a British Airways flight. That passenger had arrived on a different flight from Phoenix and had traveled with a 3.9-inch flip knife, which London Aviation Police confiscated, the document said.
In response to FoxNews.com's request for comment, TSA spokesman Ross Feinstein said: "TSA employs multiple layers of security to protect the traveling public," Feinstein said. "On board aircraft, these layers include reinforced cockpit doors, Federal Air Marshals, armed pilots and a vigilant public, as well as many others, both seen and unseen."
A TSA official with knowledge of the incident said the agent responsible for the breach is no longer employed by the agency.
Earlier this week an airline passenger was arrested at Detroit Metropolitan Airport after being found with a knife concealed inside the bottom lining of one of his shoes, according to authorities.
The TSA says approximately 1.8 million passengers and their luggage are screened every day for prohibited items, including weapons and explosives. The TSA uses imaging technology to safely screen passengers for any items which may be concealed under clothing, while Advanced Technology (AT) X-ray units screen all carry-on baggage.
Last week Secretary of Homeland Security Jeh Johnson directed the Transportation Security Administration to implement enhanced security at certain foreign airports operating direct flights to the U.S. In a statement released on Sunday, the TSA added that travelers may be asked to power up some devices, such as cellphones, warning that powerless devices will not be allowed onboard the aircraft.
To contact this reporter email jana.winter@foxnews.com