Trump's 'impeachment and removal' focus of Harvard Law class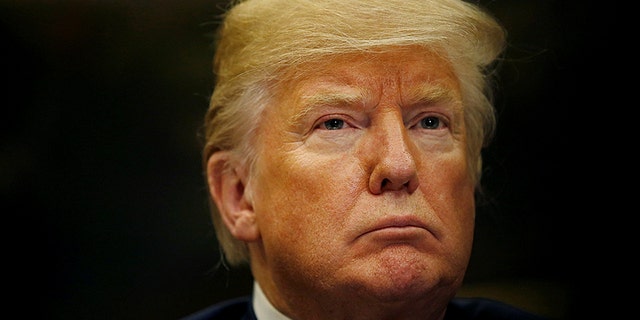 A prominent Harvard Law School professor who has repeatedly called for removing President Trump from office is teaching a course solely dedicated to impeaching the 45th president.
Laurence Tribe, a distinguished constitutional law professor and former Obama Justice Department appointee, teaches "Constitutional Law 3.0: The Trump Trajectory," CampusReform.org reported.
Students "will explore what the Trump presidency might mean for American constitutional law, how we might expect the Constitution to constrain Trump's execution of his powers and duties, and what #impeachment and removal by other means might resemble in the Trump era," according to the course description.
Outside the classroom, Tribe has made it clear he is anti-Trump.
The Harvard law professor wrote an oped for the Washington Post called "Trump must be impeached. Here's why," in which he called for Trump's removal because "he poses a danger to our system of government."
And while the Trump course doesn't have any required textbooks, Tribe has a book coming out in May, which he billed as a "complete roadmap" for impeaching Trump called "To End a Presidency: The Power of Impeachment."
Tribe is an avid controversial tweeter, frequently attacking the president and anyone connected to him.
"Trump should go back to bed, read the Constitution and the Special Counsel regs, learn to spell, stop referring to himself in the third person, and shut the hell up," Tribe tweeted Wednesday.
TRUMP PROMOTES COMMENTS FROM HARVARD PROF WHO SAYS MUELLER NEVER SHOULD HAVE BEEN APPOINTED
He even took a swipe at his colleague, Harvard Law Professor Alan Dershowitz, saying, "I'd rather be blocked by @realDonaldTrump (who wouldn't dare!) than embraced and quoted by him (as I was to my shame, against @tedcruz during GOP primaries). Just saying."
Tribe is a frequent guest on shows like MSNBC to discuss what he calls Trump's "ongoing obstruction of justice."
"He uses the power of the presidency to essentially defy the system of checks and balances," Tribe told MSNBC host Joy Reid. "We have to start an impeachment investigation in the House..."
While Tribe has pushed for the impeachment and removal of Trump, unlike others on the left he has said the president has not committed treason.
The Trump-focused course is only open to 12 law students who had to submit a statement of interest for Tribe's consideration prior to enrollment in the two-credit class.
Tribe nor Harvard Law responded to request for comment.