Trump vacation site sparks feud between New England, New Jersey
President Trump's choice of New Jersey for his 17-day vacation has sparked a snarky feud between some writers for the Boston Globe and defenders of the Garden State.
Just as in the American Revolution, the first shot was fired in Massachusetts.
Globe staffers Matt Viser and Annie Linskey wrote an essay questioning Trump's taste in choosing to spend time in Bedminster, New Jersey, rather than various New England locales that have been favored by recent presidents.
"It's no Martha's Vineyard or Kennebunkport," they sniffed about New Jersey. "It can't compare to Hyannis Port, to name the prominent New England playgrounds where modern presidents have gone to unwind.
"The closest competition for unlikeliest vacation spot is Crawford, Texas, a dusty, brush-generating ranchland where George W. Bush at least evoked the romance and rigor of the American West."
To their credit, the Bostonians note that New Jersey once was the vacation choice of presidents such as Grant and Wilson, in the days before air travel.
But they neglect to note that New Jersey's Seven Presidents Park, in Long Branch, celebrates the fact that seven (count 'em, seven!) presidents – Grant, Hayes, Garfield, Arthur, Harrison, McKinley and Wilson -- were known for relaxing along the famed Jersey shore.
Garfield even died nearby. He was brought to New Jersey for unsuccessful medical treatment after being shot in Washington in 1881.
And how did Ronald Reagan kick his 1980 presidential campaign into high gear? With a speech at Liberty State Park in Jersey City.
Anyhow, the Globe writers go on to tout all the wonders of New England – and poke at New Jersey's familiar sore spots. (The Pulaski Skyway, the Meadowlands, etc.)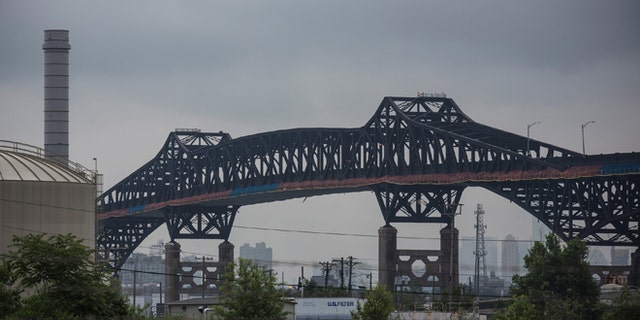 They wonder why billionaire Trump – able to afford a retreat anywhere in the world -- would choose such a place.
New Jerseyans, as might be expected, were not amused.
Sure, the New England Patriots have dominated New Jersey's New York Jets in recent years. But wasn't it the Giants – the first of New Jersey's New York teams – who beat the Patriots twice in the Super Bowl?
Certainly that helps qualify New Jersey to host a sitting POTUS. Right?
Writers at NJ.com were quick to defend their home turf against the Boston onslaught.
"Seriously, Boston — that's how you want to play it? Are you really going to force us to bring up the name Whitey Bulger?" they wrote, referring to the notorious Boston mobster.
Trump's golf club in Bedminster, they noted, is located in Somerset County, one of the tonier sections of New Jersey that are not visible from the New Jersey Turnpike.
"Trump's property cost him a cool $35 million in 2002 (expensive!)," they wrote. "(A)nd … membership at the Trump-owned golf course there reportedly costs $300,000 (too rich for our blood!).
"Whereas pretty much any mere mortal can stay in a decent bed-and-breakfast in Kennebunkport for about $300 a night."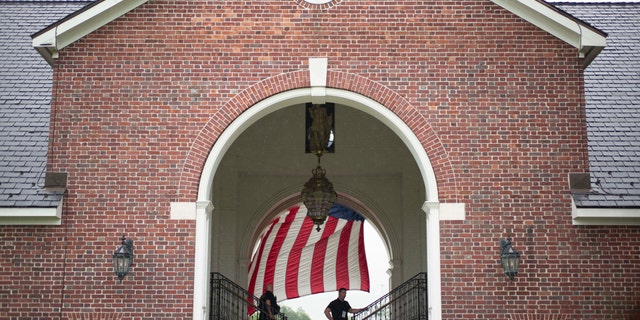 What does the president have to say about his vacation choice?
"I only like to go to places that I own, because, you know, I don't have enough time," Trump said in a 2015 interview with the Daily Caller that the Globe cited. "What do I want to sit in somebody else's resort for?"