Trump to attend 9/11 anniversary ceremony in Pennsylvania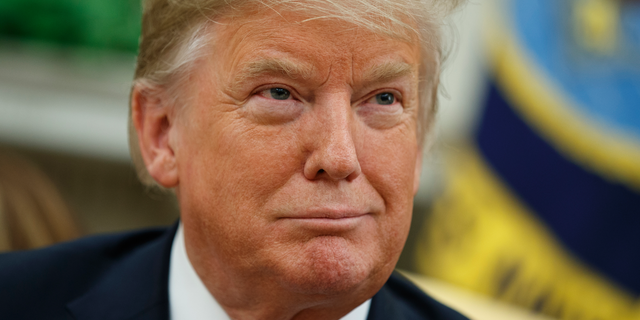 WASHINGTON – President Donald Trump will mark the 17th anniversary of the Sept. 11 attacks by participating in a ceremony at the 9/11 memorial in Pennsylvania.
The White House says the president will be accompanied at Tuesday's ceremony in Shanksville by first lady Melania Trump.
Nearly 3,000 people were killed on Sept. 11, 2001, when hijackers flew commercial airplanes into New York's World Trade Center, the Pentagon and the Pennsylvania field.
Trump observed the solemn anniversary for the first time as president last year. He and the first lady led a moment of silence at the White House surrounded by aides and administration officials at the exact time that hijackers rammed the first of two airplanes into the Twin Towers.
Trump also participated in a 9/11 observance at the Pentagon last year.