Trump-shaped ecstasy pills seized by Indiana police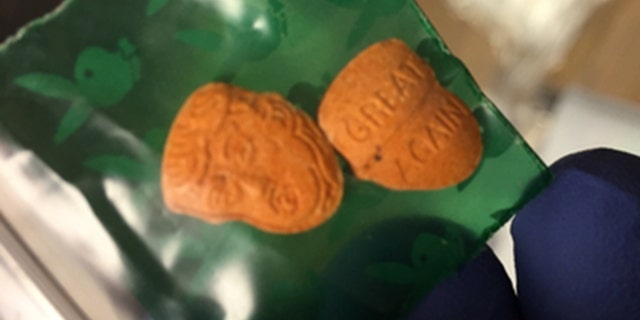 Some Indiana drug users appear to be getting high on President Trump.
Indiana State Police made a startling discovery last week during an operation targeting small-time drug traffickers -- orange-colored Trump-shaped ecstasy pills.
Officials on Friday released a photo from the undertaking, codenamed "Operation Blue Anvil," showing ecstasy pills in the shape of Trump's head. On the back are the words "great again," an apparent reference to Trump's campaign slogan, "Make America Great Again."
Traffickers sometimes produce uniquely shaped or colored drugs as a marketing technique to encourage buyers to return for more, the Associated Press reported.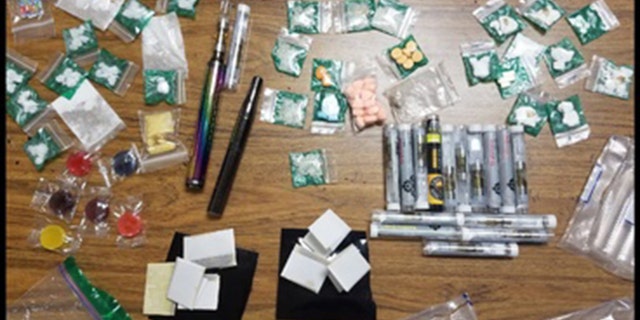 Police didn't say how many Trump-shaped ecstasy pills were seized during the operation on U.S. 31 in Miami and Fulton Counties.
German police reportedly seized similar-looking Trump ecstasy pills last year.
Indiana authorities said in a news release that last week's operation was aimed in part at catching individuals using Indiana roadways to transport and distribute drugs.
The stops resulted in 129 arrests on drug-related charges, they said. The busts also netted cocaine, heroin, LSD, marijuana and other drugs.
"The patrols should also serve as a warning that police officers will utilize all of the resources at their disposal to catch and arrest the few who transport illegal drugs," Indiana State Police Sgt. Dan Prus said.
The Associated Press contributed to this report.