Trump rally tree to be used for cat scratching, bird feeding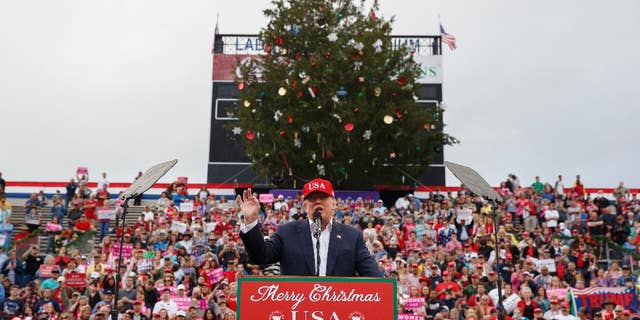 MOBILE, Ala. – Alabama officials say a tree cut down in a city park and used as a prop at President-elect Donald Trump's recent rally will be used to build cat scratching posts and bird houses.
Colby Cooper apologized for his role in having the large cedar tree cut down and decorated for Christmas. Cooper is chief of staff for Mobile mayor Sandy Stimson.
Cooper said he was "overzealous" in trying to meet expectations of Trump's team for the president-elect's Dec. 17 "thank you" rally.
City officials said Thursday the tree branches will be given to Girl Scouts so they can create cat scratching posts for animal shelters.
The city said the tree trunk will go to Boy Scouts to make bluebird houses and bird feeders for nursing homes and assisted living facilities.