Trump mocks Nancy Pelosi as 'wonderful person,' who 'should definitely be given a 4th chance'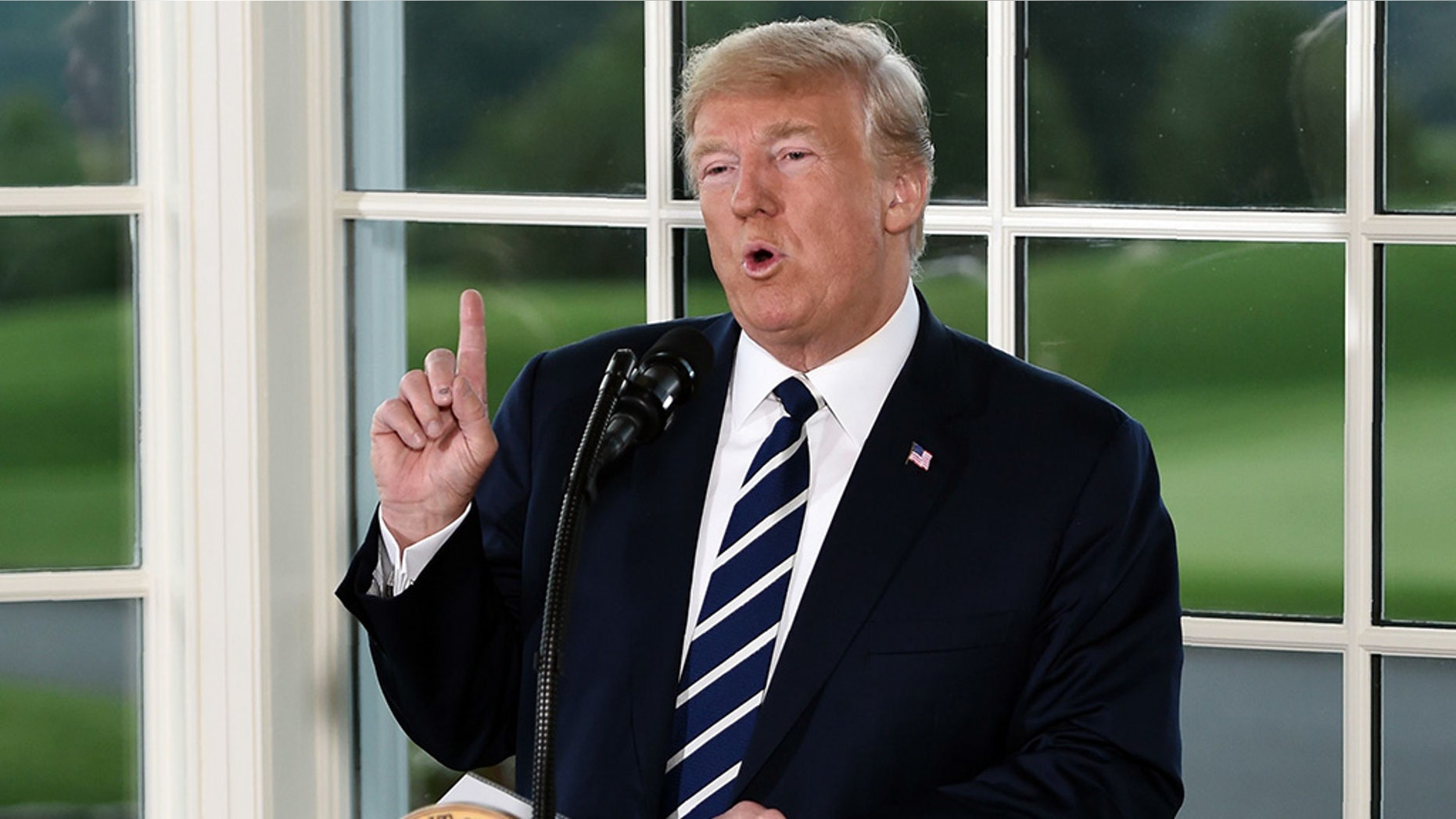 In the midst of a contentious midterm election season, President Trump took aim at Nancy Pelosi on Friday, pleading with Democrats not to "distance" themselves from the House minority leader.
While labeling the Democrat "a wonderful person," Trump tweeted that although her "ideas & policies may be bad," she "should definitely be given a 4th chance."
DEM REVOLT AGAINST PELOSI GROWS, AMID FEARS HER SHADOW COULD CAST PALL OVER MIDTERM HOPES
"She is trying very hard & has every right to take down the Democrat Party if she has veered too far left!" the president tweeted.
Trump's latest apparent condemnation of the California Democrat comes as congressional candidates in the party have reportedly started to turn their backs against her in growing numbers.
HOW MUCH OF A PROBLEM WILL PELOSI BE FOR DEMS IN 2018?
More than two dozen Democratic House candidates won't commit to supporting Pelosi, according to a recent report from The Washington Post. According to NBC News more than 50 Democratic candidates and incumbents would not back Pelosi for her former job as House speaker — should the party take back the 23-seat majority from Republicans in November.
A representative for Pelosi did not immediately respond to Fox News' request for comment.
Fox News' Brooke Singman contributed to this report.