Trump backs Marsha Blackburn in Tennessee GOP US Senate bid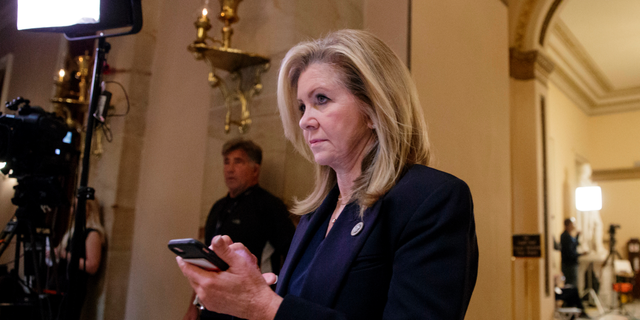 NEWYou can now listen to Fox News articles!
WASHINGTON – President Donald Trump has endorsed Marsha Blackburn in the Republican primary for a U.S. Senate seat from Tennessee.
Trump tweeted Thursday that the sitting congresswoman is a "wonderful woman who has always been there when we have needed her." Trump added that she's great on his key issues of the military, border security and crime and works hard for the people of Tennessee.
Trump said, "I will be there to campaign with her!" He did not announce any dates.
Blackburn initially faced a challenge from former Republican U.S. Rep. Stephen Fincher in the August GOP primary, but he left the race earlier this year. Blackburn currently faces token GOP opposition. The seat became open when incumbent Sen. Bob Corker, a Trump critic, announced his retirement.
Former Tennessee Gov. Phil Bredesen is the Democratic candidate.
Republicans hold a slim 51-49 advantage in the U.S. Senate.
___
This story has been corrected to reflect that Fincher has dropped out of the Senate race in Tennessee.