Trump adviser says more sanctions over ex-spy unsettled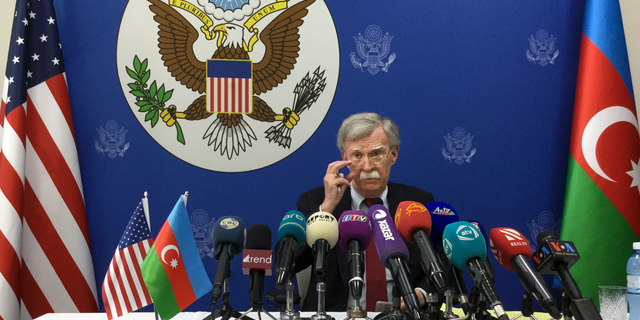 BAKU, Azerbaijan – U.S. President Donald Trump's national security adviser says the administration hasn't made up its mind about imposing more sanctions against Russia over the poisoning of an ex-spy in England.
John Bolton said Wednesday the administration is "still considering what we may be obligated to do" under a statute that calls for further sanctions if Russia does not prove its innocence in the nerve agent attack on Sergei Skripal and his daughter.
The United States approved sanctions against Russia after the March poisonings of the Skripal. Sergei Skripal is a former Russian military intelligence officer who was convicted in Russia of spying for Britain.
Bolton was speaking in Azerbaijan's capital after two days of talks in Moscow, where he reiterated Trump's intention to withdraw from a 1987 nuclear weapons treaty.