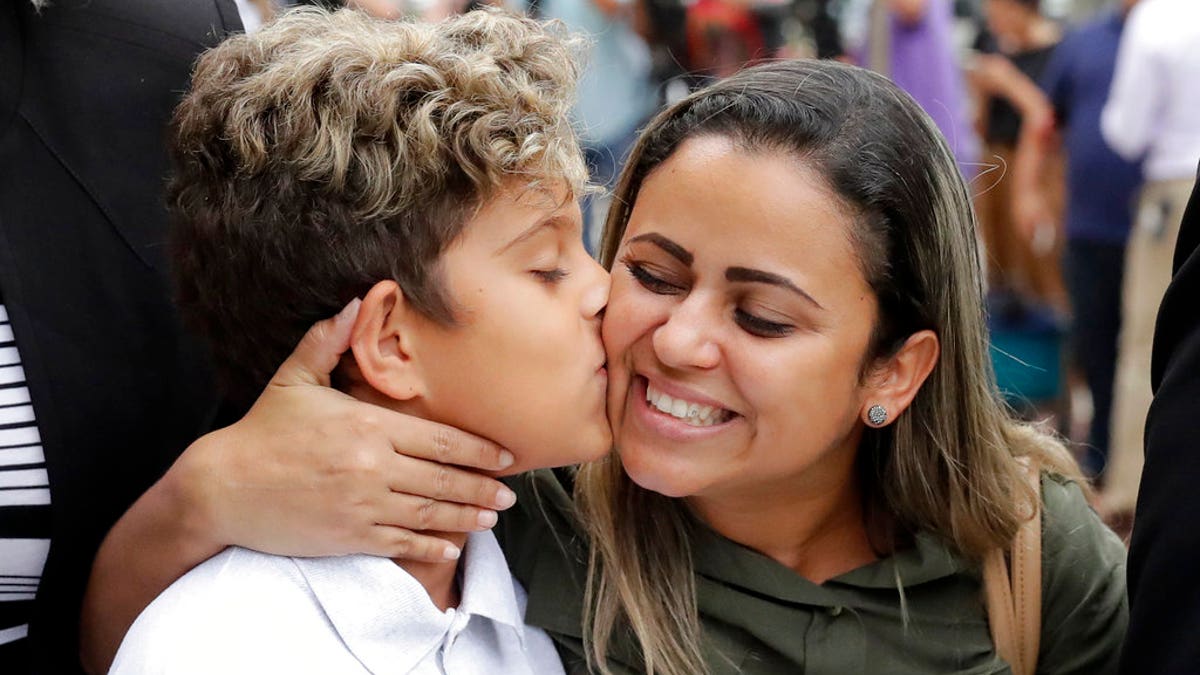 The Trump administration asked a judge on Friday to grant more time to reunite families separated at the southern border under its "zero-tolerance" push to prosecute every person who enters the country illegally..
According to The Associated Press, after a two-hour hearing, the judge put the request off until at least Monday, meanwhile ordering the Justice Department to share with the American Civil Liberties Union a list of the 101 children under 5 who are separated from their parents.
The group sued the administration to force the youngsters to be reunited by Tuesday.
The administration has matched 86 parents to 83 children and 16 are not yet matched, Justice attorney Sarah Fabian said, according to the wire service's report.
AP said DistrictCourt Judge Dana Sabraw set another hearing for Monday in San Diego. The deadline is July 10 for parents with children under 5 and July 26 for reuniting all others.
The administration says federal law requires it to ensure that children are safe -- and that, it contended, calls for more time.
More than 2,000 children were separated from their parents after Attorney General Jeff Sessions announced in May that the zero-tolerance policy was in full effect, even if it meant that families were to be separated as a consequence.
Lee Gelernt, deputy director of the ACLU's Immigrants' Rights Project, had this reaction to the action in court on Friday, according to a news release: "The judge made it very clear he wasn't going to allow the Trump administration to drag its feet on reunifying these children with their parents. We oppose the administration's efforts to further prolong the suffering of these families."
The Associated Press continued to this report.