Truck driving on Ohio bike path hits multiple bridges, gets stuck: police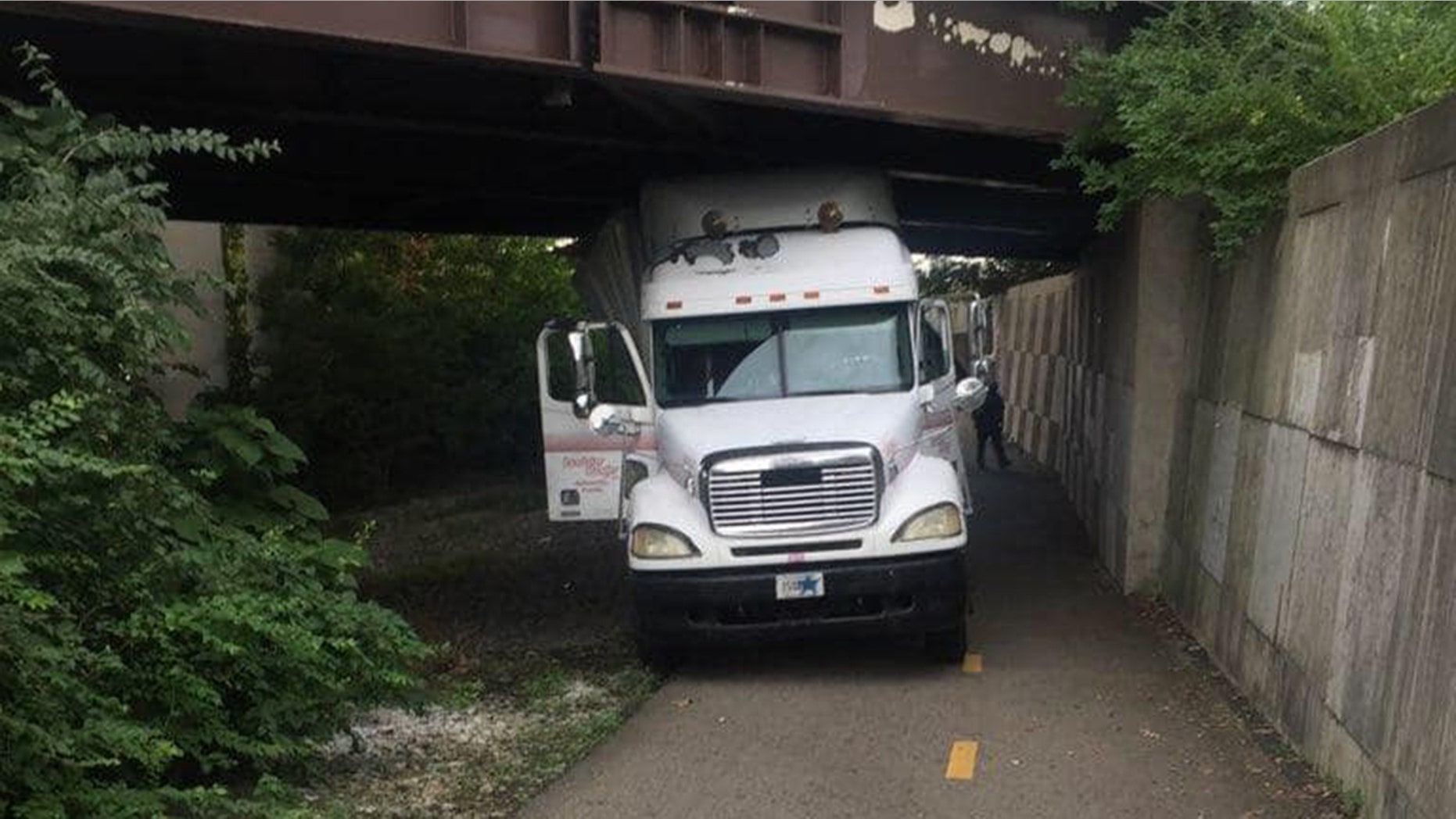 A "confused" truck driver was cited after driving on a bike path in Ohio -- and learning the hard way that the big rig was too big to fit under multiple bridges last week, police said.
The truck ultimately got stuck under one bridge in Columbus after hitting others, police said, showing photos of the damaged vehicle.
"Bicycle path north of Spring St. parallel to 315 is closed due to a stuck semi that struck two overhead bridges," Sgt. Isaac Bridges said in the Thursday morning post. "The out of town driver was confused as to finding an on ramp to 315 North."
REPUTED NYC MOBSTER FATALLY SHOT AT MCDONALD'S DRIVE-THRU: REPORTS
The Columbus Dispatch reported the driver had been heading to the Greater Columbus Convention Center.
The truck was taken off the path at 1:30 p.m. Thursday, according to the newspaper.
The driver, Bridges explained, was cited "for reckless operation and traffic control device."
His post has gone viral: as of Sunday, it had more than 2,600 reactions, 970 comments and 5,800 shares.
LIMOUSINE IN DEADLY NEW YORK CRASH FAILED TO STOP AT INTERSECTION, OFFICIALS SAY
A police spokeswoman did not immediately return Fox News' request for comment on Sunday afternoon.