Troops at US nuclear facility convicted for using LSD, other mind-altering drugs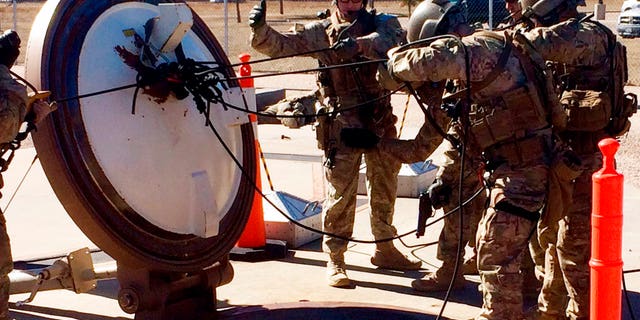 NEWYou can now listen to Fox News articles!
A group of U.S. service members entrusted with guarding nuclear missiles at a highly secure military base in Wyoming allegedly bought, distributed and used LSD and other mind-altering illegal drugs as part of a ring that operated undetected for months.
"Although this sounds like something from a movie, it isn't," said U.S. Air Force Capt. Charles Grimsley, lead prosecutor of one of several courts martial.
A slip-up on social media by one airman enabled investigators to crack the drug ring at F.E. Warren Air Force Base in March 2016, the Associated Press reported Thursday.
In all, 14 airmen were disciplined, with six convicted in courts martial of LSD use or distribution or both. Yet none of the airmen was accused of using drugs on duty.
Two accused airmen were acquitted at courts martial, and three other suspects were not charged.
The service members accused of involvement in the LSD ring were from the 90th Missile Wing, which operates one-third of the 400 Minuteman 3 missiles that stand "on alert" 24/7 in underground silos scattered across the northern Great Plains.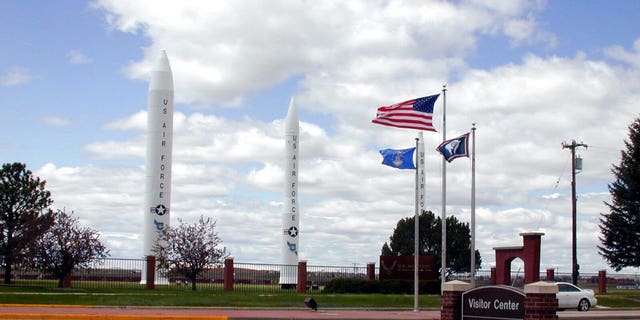 Airman 1st Class Tommy N. Ashworth was among those who used LSD supplied by colleagues with connections to civilian drug dealers.
"I felt paranoia, panic" for hours after taking a hit of acid, Ashworth said under oath at his court martial. He confessed to using LSD three times while off duty. The first time, in the summer of 2015, shook him up. "I didn't know if I was going to die that night or not," he said as a witness at another airman's drug trial.
Airman 1st Class Nickolos A. Harris, said to be the leader of the drug ring, testified that he obtained LSD and other drugs from civilian sources. He pleaded guilty to using and distributing LSD and using ecstasy, cocaine and marijuana.
"I absolutely just loved altering my mind," he told the military judge, blaming his decisions to use hallucinogens and other drugs on his addictive personality.
"I absolutely just loved altering my mind."
Harris was sentenced to 12 months in jail and other penalties. The lead prosecutor in that case, Air Force Capt. C. Rhodes Berry, had argued Harris should be locked up for 42 months, including nine months for the "aggravating circumstance" of undercutting public trust by using hallucinogens and other drugs on a nuclear weapons base.
As the alleged ringleader, Harris laid out several "rules" for LSD use at a gathering of several airmen in a Cheyenne apartment in late 2015 that was recorded on video. Rule No. 1: "No social media at all." He added: "No bad trips. Everybody's happy right now. Let's keep it that way."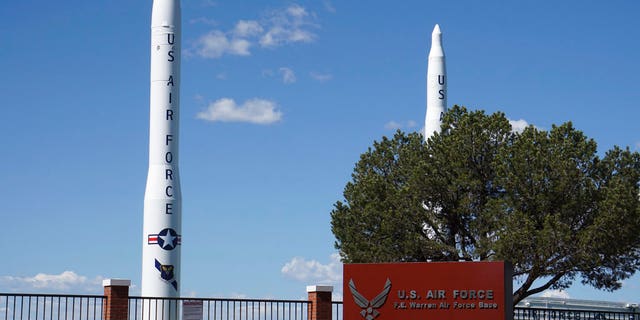 But social media proved their undoing. In March 2016, one member posted a Snapchat video of himself smoking marijuana, setting Air Force investigators on their trail.
As the investigators closed in, one of the accused, Airman 1st Class Devin R. Hagarty, grabbed a backpack and cash, text-messaged his mother that he loved her, turned off his cellphone and fled to Mexico.
"I started panicking," he told a military judge after giving himself up and being charged with desertion.
The Air Force said Hagarty was the first convicted deserter from an ICBM base since January 2013. In court, he admitted using LSD four times in 2015-16 and distributing it once, and he said he had deserted with the intention of never returning. He also admitted to using cocaine, ecstasy and marijuana multiple times. He was sentenced to 13 months in a military jail.
In a similar case, three midshipmen at the U.S. Naval Academy in Annapolis, Md., late last year were accused of selling cocaine, ketamine, and LSD to their classmates. No formal charges were brought against them, however.
The Associated Press contributed to this report.