TripAdvisor apologizes for deleting posts about rapes, other crimes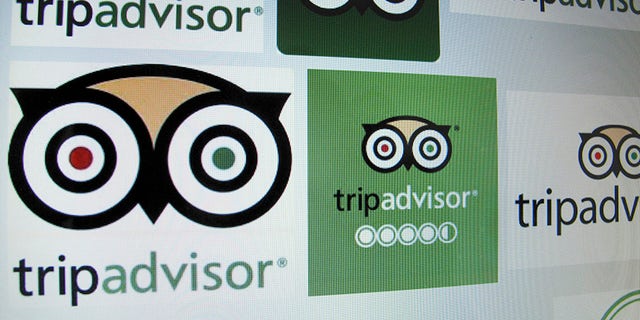 Officials at travel website TripAdvisor apologized Wednesday for deleting a Texas woman's posted claim of being raped by a security guard at a Mexican hotel.
Other customers have also claimed that the site -- which hosts more than 535 million user reviews of hotels, vacation hotspots, and restaurants -- has deleted their posts warning fellow users about crimes and other problems at vacation destinations.
Kristie Love, 35, says her review of the highly rated Iberostar Paraiso hotel in Mexico was removed soon after it was published seven years ago because TripAdvisor said Love's language was not "G-rated."
Love alleged in the post that a uniformed hotel security guard dragged her into bushes and raped her, the Milwaukee Journal Sentinel reported.
Claims of more crimes
Two other woman have since reported being sexually assaulted at the same hotel, the newspaper reported. They include a 19-year-old who told hotel officials that a security guard raped her in a bathroom a year after Love posted her review.
Another woman, Wisconsin mother Jamie Valeri, 34, alleged she was sexually assaulted at the same resort in 2015.
Valeri said TripAdvisor deleted several reviews she attempted to post to warn other customers.
"Maybe we wouldn't have gone or maybe that wouldn't have happened to me" if TripAdvisor did not censor the reviews, Valeri told the Journal Sentinel.
TripAdvisor's apology stated that the company regrets deleting Love's review and changed its language policy for reviews "a few years ago" so that similar reviews will not be deleted in the future. Love's review has been restored on TripAdvisor.
Broader problem?
But the company's apology came only after an investigation by the Journal Sentinel found that the incident may have been just one example of a much broader problem.
Since July, more than a dozen travelers reported to the newspaper that TripAdvisor deleted their posts mentioning rapes, blackouts, and other injuries suffered at establishments featured on the site.
In one instance, the Journal Sentinel found that TripAdvisor had conspicuously deleted 27 posts in a thread created by an Indianapolis woman inquiring whether the Mexican resort Riviera Maya was safe to visit.
But TripAdvisor refused to provide those deleted posts to the newspaper, and explained only that they were deleted for various reasons, including inappropriate language and irrelevance.
The $1.5 billion travel website, which was founded 17 years ago, wields substantial power in the tourism industry because businesses typically enjoy better business if they receive stronger reviews.
While TripAdvisor says it maintains a strict separation between its business interests and its user reviews, its policies do not explicitly identify who has the permission to delete user comments or reviews.