A trial will begin this week for the first of two teens charged with murder in a shooting at a Des Moines alternative school that left two students dead and the program's founder injured.
Jury selection is scheduled to start Monday in the trial of Preston Walls, 19, who is charged with two counts of first-degree murder, attempted murder and criminal gang participation. Bravon Tukes, 19, is set to stand trial on the same charges on Oct. 2.
Students Gionni Dameron, 18, and Rashad Carr, 16, died in the Jan. 23 shooting at Starts Right Here, an alternative program for at-risk students affiliated with the Des Moines public schools. Will Keeps, the founder of the school, suffered serious injuries in the shooting but has recovered.
The Shooting
The shooting happened at midday at the school, located in a small office park on the edge of downtown Des Moines.
IOWA YOUTH PROGRAM FOUNDER WILL REMAIN 'ALL IN' ON HELPING KIDS AFTER BEING SHOT
According to court documents, Walls was armed with a handgun when he entered the school, which he also attended. The documents say Keeps tried to stop Walls but the teenager broke free and shot Dameron, Carr and Keeps, then ran from the building to a waiting car driven by Tukes.
The three victims were taken to a hospital, where the two teens died.
Prosecutors said in court documents that the shooting stemmed from a gang dispute and noted Carr had posted a video on YouTube of him rapping that noted the police shooting death of Tukes' half-brother. The two were members of rival gangs, prosecutors said.
Family members have denied that Carr and Dameron were gang members.
Attorneys representing Walls and prosecutors declined to comment about the upcoming trial.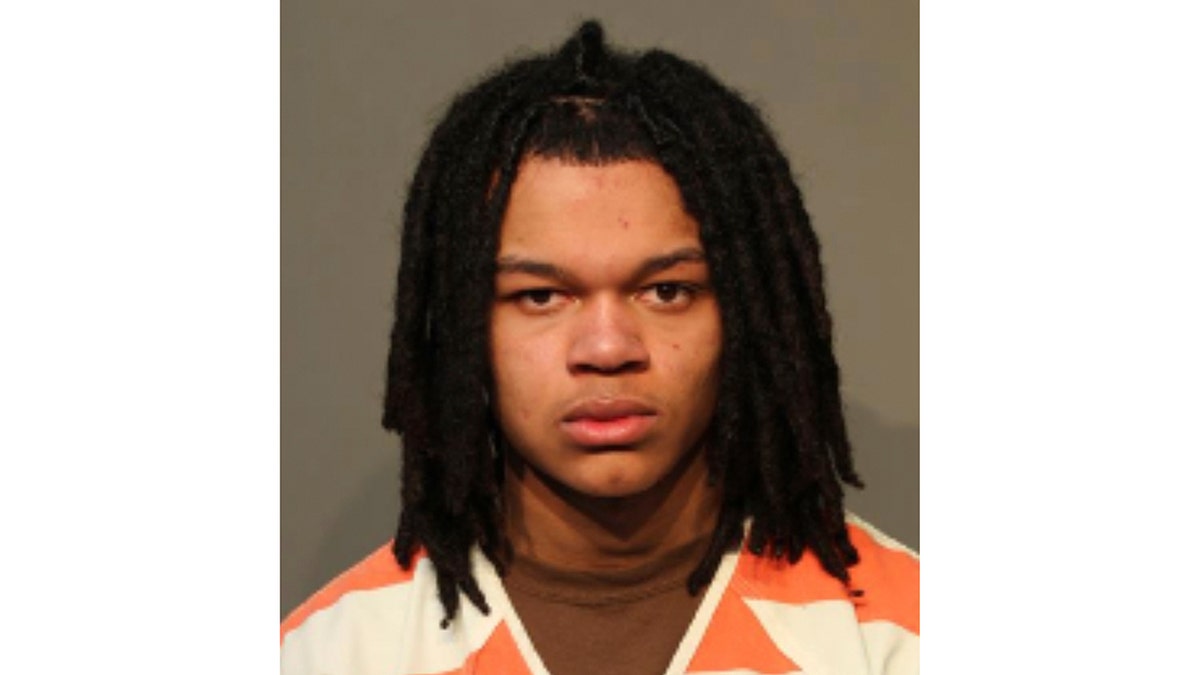 Trials Separated
Prosecutors had planned a single trial for Walls and Tukes but a judge separated the proceedings in April so one of the teens could testify in defense of the other.
A judge agreed to a request by Tukes' attorneys to separate the trials, noting Walls had said Tukes wasn't involved in the shooting. They want Walls to testify in Tukes' defense.
Police arrested Walls within minutes of the shooting. They arrested Tukes several days later.
Both were being held at the Polk County Jail.
Walls' trial is expected to last 10 days.
IOWA YOUTH PROGRAM LEADER INJURED IN SCHOOL SHOOTING RELEASED FROM HOSPITAL
What Has Happened to Keeps and the School?
The school reopened about a month after the shooting. Another group of students began attending the program this week as Des Moines schools opened for the fall.
A district spokesman says the program has 30 students.
The school now has enhanced security, including guards and metal detectors.
Keeps recently announced he had written a memoir that describes growing up in Chicago and joining a gang, then starting anew in Des Moines, where he became known as a rapper and community activist. He launched Starts Right Here in 2021 and has received vocal support from the mayor, business leaders, the police department and Gov. Kim Reynolds.
CLICK HERE TO GET THE FOX NEWS APP
The book will be released in October.
After the shooting, the victims' families filed a lawsuit against Starts Right Here and Keeps, accusing them of failing to protect students. A trial is scheduled for Sept. 23, 2024.
In an interview about a month after the shooting, Keeps said he remained troubled by the loss of three students — Dameron and Carr who died, as well as the potential life imprisonment of Walls.
"You had three young men who actually were doing better, and that street life, that street mindset took it all away," Keeps said. "I lost three kids that day."