Trial begins for man accused of tossing infant from bridge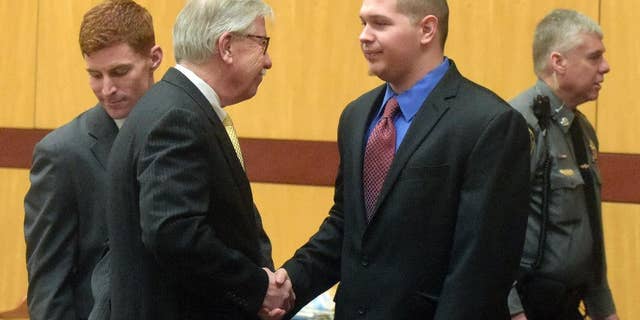 MIDDLETOWN, Conn. – Testimony has begun in the trial of a man accused of throwing his 7-month-old son to his death from a bridge over the Connecticut River.
Tony Moreno has pleaded innocent to charges of murder and risk of injury to a child.
He had been working out a custody agreement with the boy's mother when he sent her a text on the night of July 5, 2015, saying "He's dead." Aaden Moreno's body was recovered from the river two days later.
A police officer testified that when he arrived at the Arrigoni Bridge he saw Moreno throw himself off and begin treading water.
A judge ruled earlier this week that a confession Moreno gave to police when he was in the hospital can be used as evidence in the trial.