Treasure hunter who found 'Ship of Gold' now sought by US Marshals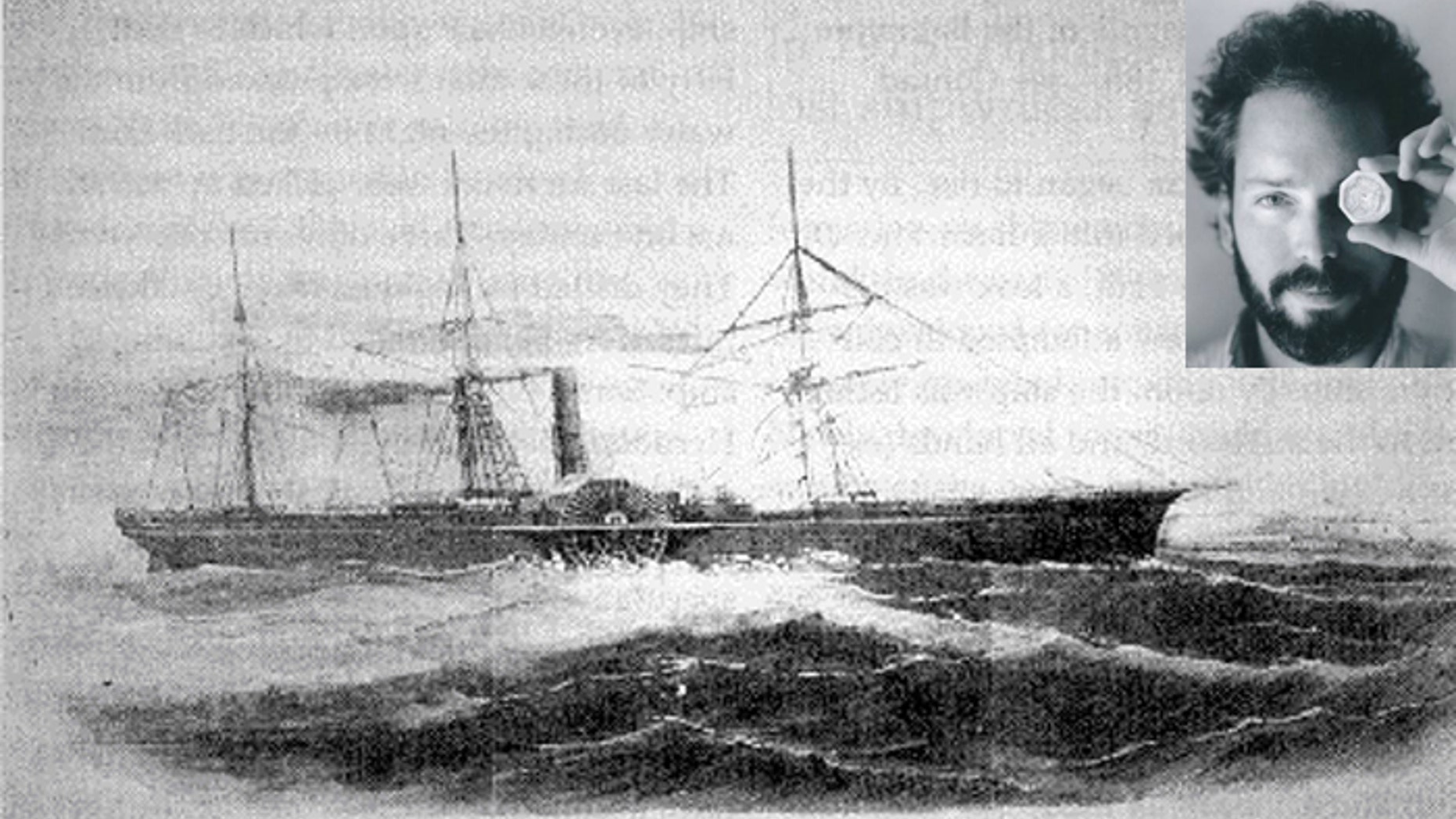 Tommy G. Thompson had a silver tongue when it came to attracting investors and a Midas touch for locating sunken treasure off the Carolina coast. But like a pirate captain who refuses to share the booty, Thompson stiffed his crew and investors, according to a lawsuit — and now, no one knows where to find him.
Thompson promised huge returns to investors who backed his search for the SS Central America, which was dubbed in maritime lore as the "Ship of Gold." The 280-foot ship sank during a hurricane off the North Carolina coast in 1857, taking 425 souls and up to 21 tons of gold to the ocean floor some 8,000 feet deep. The gold had been shipped from San Francisco down to the west coast of Panama, then sent by rail to the Central American nation's east coast and finally loaded onto the steamship bound for New York.
When Thompson, an ocean engineer by trade, announced his Columbus, Ohio-based team had found the wreck in 1988, his gleeful backers awaited a big payday.
[pullquote]
It never came.
How much of the Central America's gold was recovered is unclear, though Thompson sold bars and coins to a California mint for $52 million. Investors, including a Columbus newspaper magnate and a prominent auto dealer, say they are due millions. His team of nine technicians, who held find the wreck and recover the gold, say they are due more than $2 million. They've been fighting for their money in court for years.
"There is very little reason to doubt that these plaintiffs will prevail and in an amount in excess of $2 million," Michael Szolosi, an attorney for the technicians, told FoxNews.com. "And all they see from the defendants is delay, delay, delay."
Earlier this month, U.S. District Judge Edmund Sargus issued a warrant for Thompson, who is now 60. U.S. Marshals are searching for the reclusive treasure hunter, but their task is daunting. They have no current photo of him, and his trail went cold years ago in a trailer park in Florida. Szolosi said Thompson has never shown up in court, and confesses he's never laid eyes on him. His own attorney, meanwhile, says Thompson is "at sea."
Supervisory Deputy U.S. Marshal Drew Shadwick told FoxNews.com investigators are pursuing a "number of leads" and hope to have Thompson in custody shortly.
"When he is located, it could take anywhere from a few hours up to a couple of months to get him to federal court in Columbus depending on where he is arrested and how he, his attorneys, and the judges in his district of arrest choose to handle the situation," Shadwick said.
Sargus temporarily blocked the sale or transfer of 500 restrike gold coins made from some of the discovered gold. Those coins were included in part of a deal in 2000 to sell rights to the remaining treasure to the California Gold Marketing Group for $52 million, leaving about $30 million after the cost of recovery efforts. The judge also ordered Thompson to disclose the location of those coins, as well as funds from a trust.
"We have reason to believe that the 500 coins still exist somewhere and that's why it's so important for [Thompson] to come to court as he's been ordered and to answer what the plaintiffs and the judge want answered," Szolosi said of the 2.5-ounce coins. "We want those assets held."
Thompson is unaware of the warrant issued for his arrest, according to one of his recently-hired attorneys.
"Mr. Thompson has not been made aware of and has no knowledge of the warrant out against him and it's my understanding when he does come back from sea he has every intention of complying with that court's order," attorney Avonte Campinha-Bacote told FoxNews.com. "Obviously, he will return."
Thompson, who is believed to have a home in eastern Florida, has faced several other legal battles over claims to the gold by insurance companies, rival salvagers and regarding returns that were expected by a group of 161 investors who paid $12.7 million in the mid-1980s to find the historic wreck, including The Dispatch Printing Co., which publishes The Columbus Dispatch.
In 1998, after years of litigation, Thompson and his companies were rewarded 92 percent of the recovered gold, with the remainder going to insurance companies that paid claims after the steamship sank, according to the Dispatch.
Eight years later, led by Michael Williamson of Seattle, the team of nine technicians sued in federal court to seek the millions they claim is due to them for locating the most famous shipwreck of its time.
Those technicians and investors who funded Thompson's dream have yet to see a penny in profit from the high-tech recovery mission and the "bizarre" legal battle that has followed, Szolosi said.
Michael Frevola, a maritime attorney in the case, told FoxNews.com he had a copy of author Gary Kinder's 1999 book "Ship of Gold in the Deep Blue Sea" on desk during an interview with FoxNews.com. The 507-page national best-seller details Thompson's trip to the bottom of the Atlantic, but the ensuing legal fight is worth another book, he said.
"It's at a point that a book could be written about this is not unfathomable," Frevola said. "It's a good read."
The Associated Press contributed to this report.