Train slams semi-truck in Georgia, no injuries reported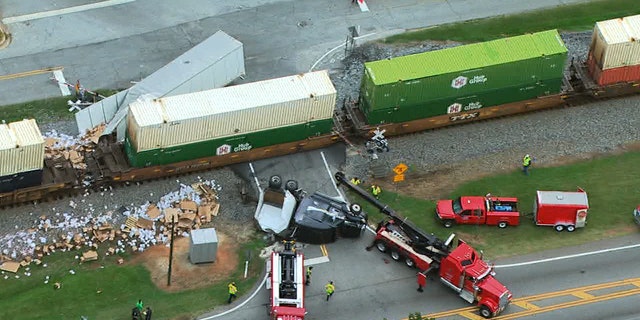 HENRY COUNTY, Ga. – A train and a semi-trailer truck collided in Henry County early Thursday afternoon, according to the Henry County Police Department. The collision occurred near Highway 42 and Bowden Street in Locust Grove.
The accident happened around 11:06 a.m. and there have been no reports of injuries, according to authorities.
Authorities say the semitrailer truck was stuck on the tracks when hit by the Norfolk Southern train.
The Norfolk Southern company has been contacted by police.
The truck was carrying candy cargo, and this is not being considered a hazmat situation.