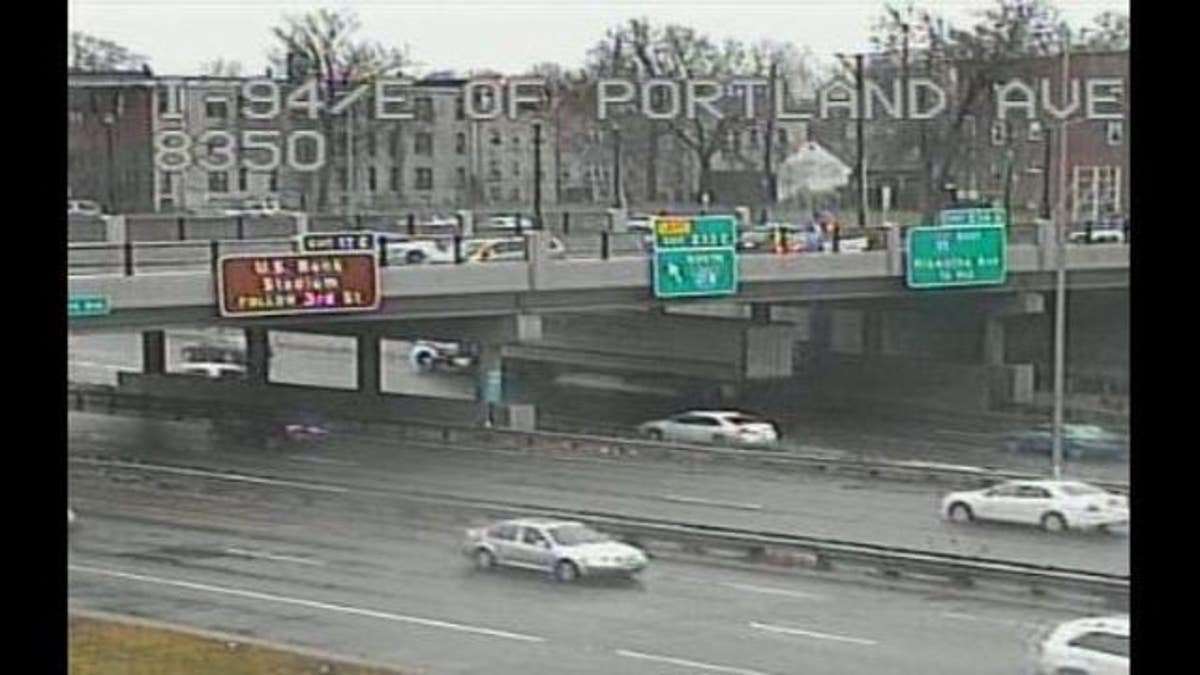 A woman tried to hang a 1-year-old toddler Friday morning in a Minneapolis day care center before escaping in a minivan and hitting two people, authorities say, adding that the young boy managed to survive.
AT LEAST 23 STUDENTS HURT IN NASHVILLE SCHOOL BUS CRASH
Assistant Police Chief Kris Arneson said a parent arriving at the day care saved the boy.
The suspect – who was not named but identified by Arneson as the operator of the day care – took off in a gold minivan. She hit a pedestrian and bicyclist but kept going, authorities say. The pedestrian suffered several broken bones in the hit-and-run incident.
The suspect was later held back by bystanders on a highway overpass as she threatened to jump. She is now in custody and is being evaluated at a local hospital, police said at a news conference.
"We don't know what was happening with her," Arneson told the Minneapolis Star Tribune when asked about the suspect.
He said the facility had fewer than six children inside during the time of the incident.
The bicyclist was in "very, very serious condition," investigators told Fox 9.