Times Square Reopens After NYPD Deems Suspicious Package Safe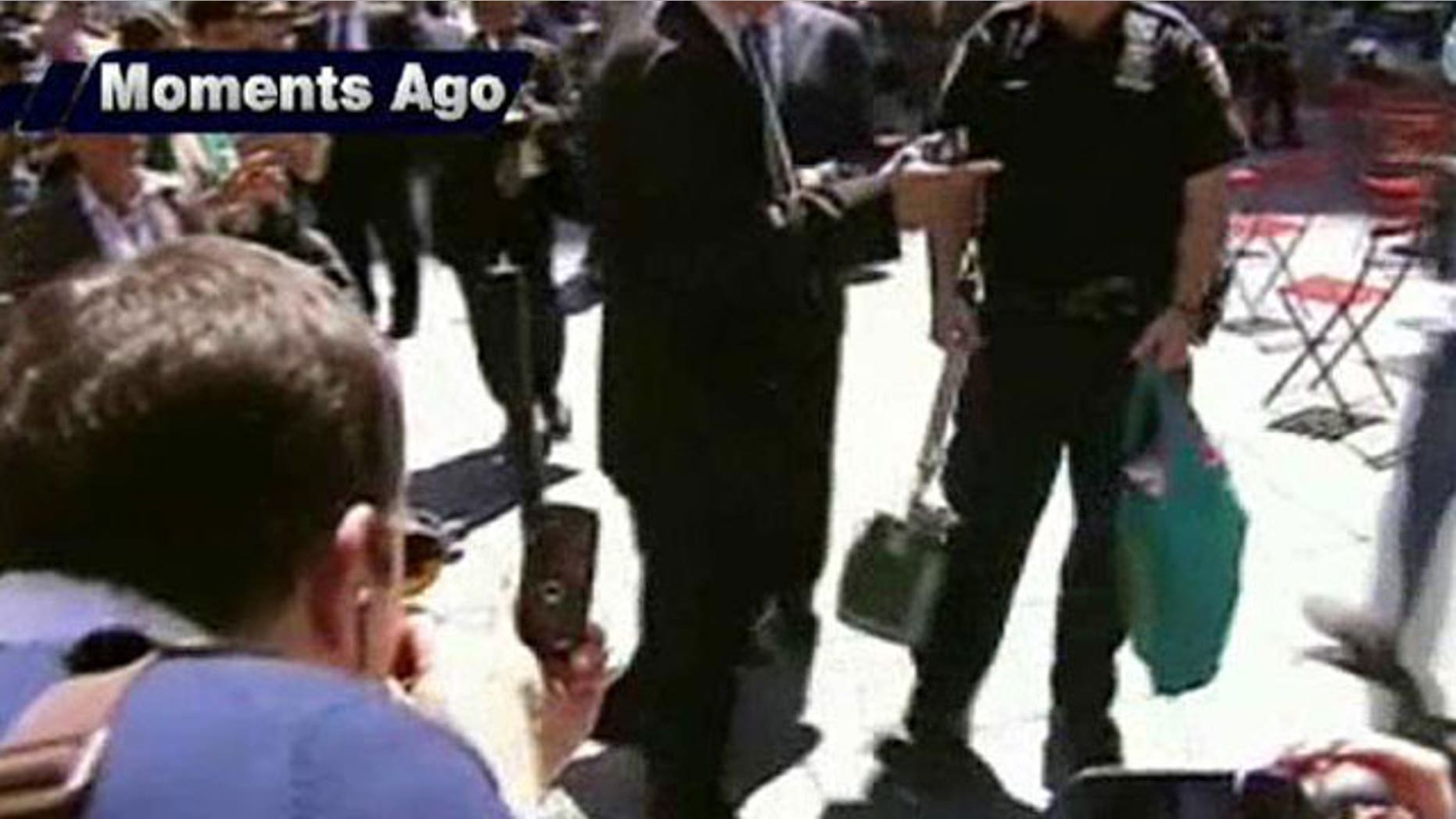 Times Square was reopened Friday afternoon after police swarmed the area to investigate a suspicious package that turned out to be a small cooler containing water bottles.
New York City has been on a heightened sense of alert since a bomb-laden sports-utility vehicle was left in Times Square on Saturday. The bomb didn't detonate, and a Pakistani-American man was arrested little more than two days later.
Since the botched attack in Times Square the number of suspicious package calls to the police have shot up by nearly a third, the Wall Street Journal reported. Between Sunday and Wednesday, police checked out 493 suspicious packages, compared with 381 in the same period last year.
Such reports continued Friday afternoon. Less than an hour after police gave the all clear Friday afternoon in Times Square, they closed off another street a few blocks away based on a report of a suspicious Penske moving truck. It wasn't immediately clear why the truck was considered suspicious.
Earlier, a four-block stretch of Times Square was closed to pedestrians and cars as police, fire officials and the city's bomb squad were alerted to the presence of a small, soft-sided cooler and a grocery bag that were abandoned on a sidewalk. It was located just a block from where the bomb-laden SUV was parked on Saturday.
Police had cordoned off the northern part of Times Square with yellow tape and guided bomb-sniffing dogs through the square. Cars approaching the area were told to turn back as an eerie silence descended on the area, though the street has since returned to its normal swirling activity.
Police closed the area "in an abundance of caution," said NYPD spokesman Paul Browne, who told reporters that the cooler "turned out to represent no threat."
No evacuations were ordered from buildings, but workers were told to stay indoors. Police found the cooler outside the Marriott Marquis Times Square hotel, near the intersection of 45th Street and Broadway.